#1 Waveform Laugh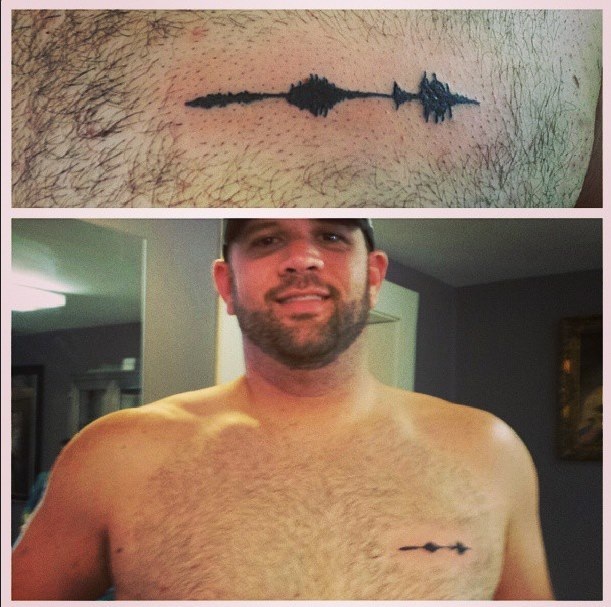 This man had a beautiful baby son. When his son laughed, he got a waveform of the sound of his laugh. Sadly, the boy passed away from Sudden Infant Death Syndrome (SIDS). After he died, his father took the printout of the waveform of his laugh to a tattoo artist and he had it placed right over his heart. Each time he looks down, he will remember his baby boy.
#2 65 Roses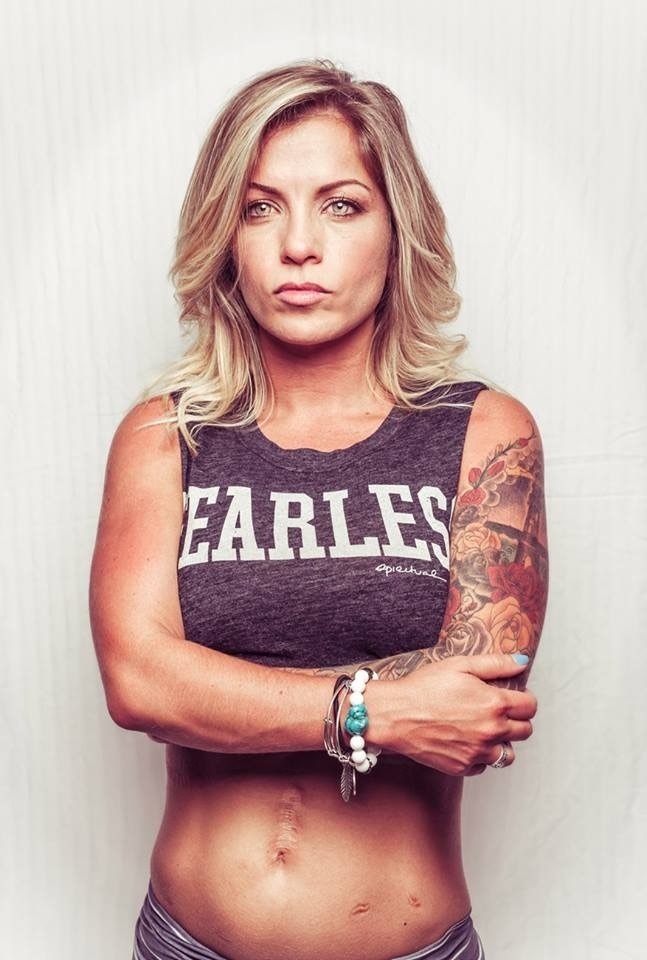 This woman was diagnosed with a genetic disease called Cystic Fibrosis when she was just 18 months old. Her parents never hid her condition from her while she was growing up. When she was a little girl, she was unable to say the words Cystic Fibrosis and it came out sounding like 65 roses. She had 65 roses tattooed on her arm to remind her that she is strong and that she should never be ashamed of her scars. She got the tattoo to show the world that she is proud of who she is and that she has overcome obstacles.
#3 "Tell Morgan I Love Her"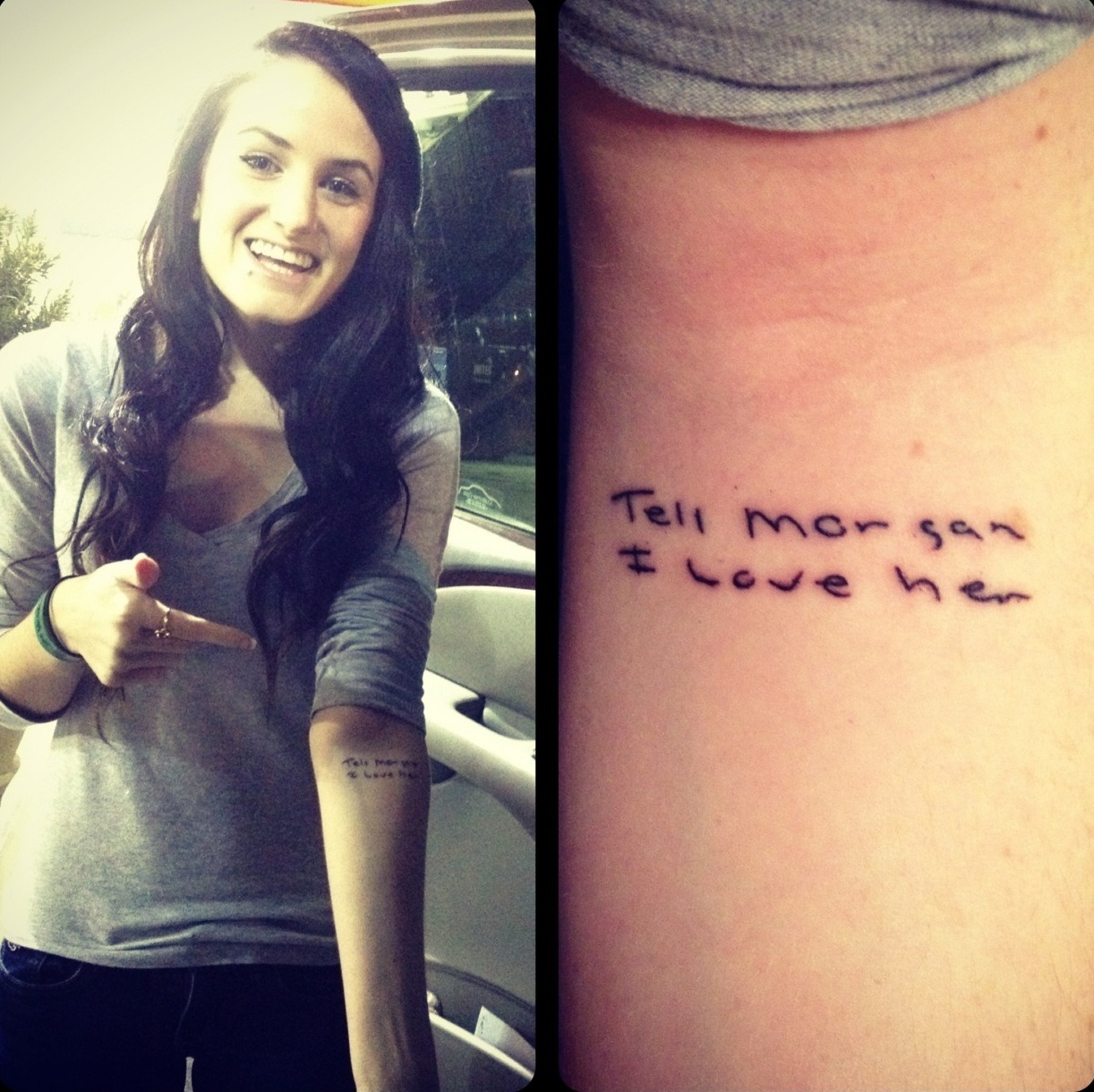 The girl in this photo sadly lost her father younger than she should have. When her father was about to pass away, he wrote a letter to her mother. The last sentence in the letter said, "tell Morgan I love her.". When Morgan was old enough to get a tattoo, she had that last line tattooed on her arm in her father's handwriting.
#4 You'll Never Walk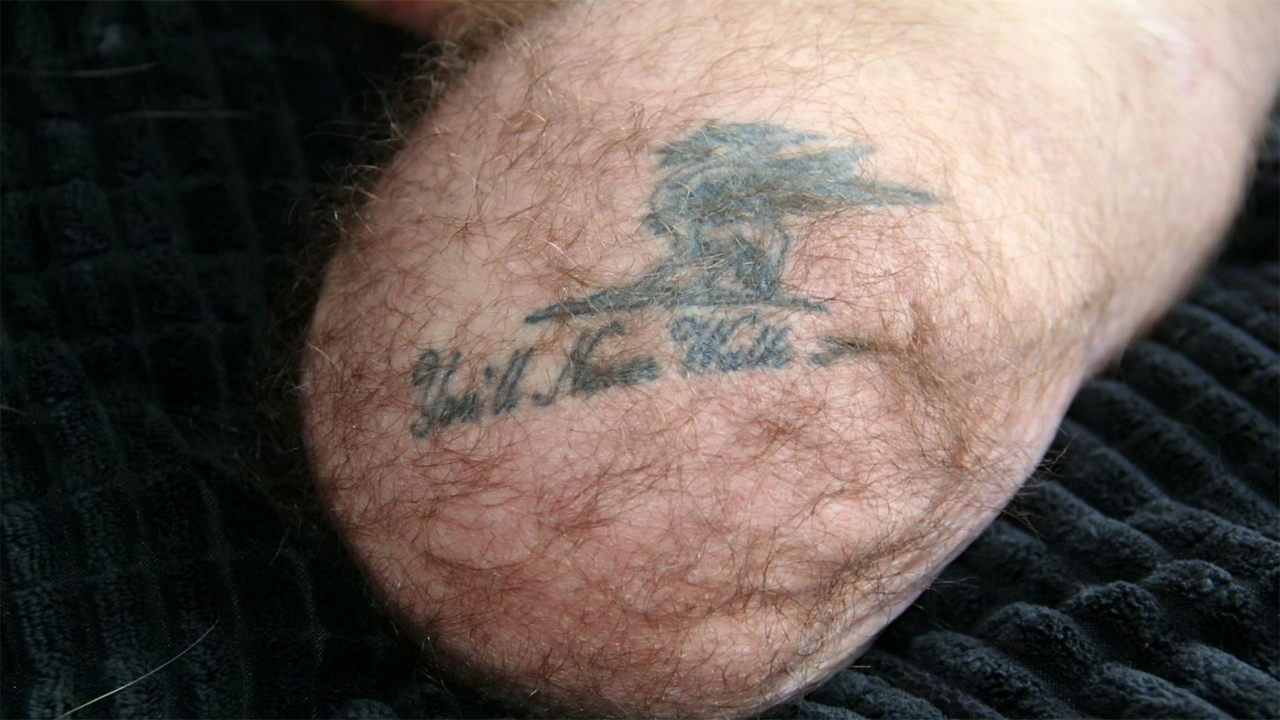 Andy Grant was in the Royal Marines and his favorite team was Liverpool FC. To honor his team, he had a tattoo done on his leg that read, "You'll Never Walk Alone." When he was in Afghanistan, he lost a limb to an IED. When he woke up, the tattoo wasn't the same. It now read, "You'll Never Walk." He used this tattoo to give himself the motivation to get up and walk. Since his amputation, he has run a 10k in 40 minutes. This is just two minutes shorter than the record set by a single leg amputee. He says that he won't have the tattoo repaired because it gives him the inspiration to keep going when he wants to give up.
#5 Warrior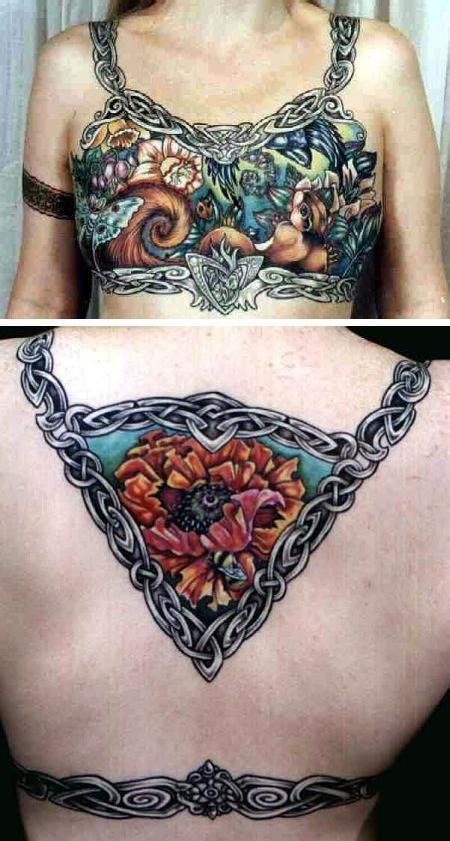 Igna Duncan had breast cancer and he had to undergo a bilateral mastectomy. After her procedure, she wanted to feel beautiful again. She sat down with a tattoo artist named Tina Bafaro and they worked together to design a tattoo. It took over two years for Tina to complete Igna's tattoo. When the photos were posted online, they quickly went viral. Igna says that the tattoo represents strength and bravery. Most of all, it makes her feel beautiful.
#6 Team Greengrass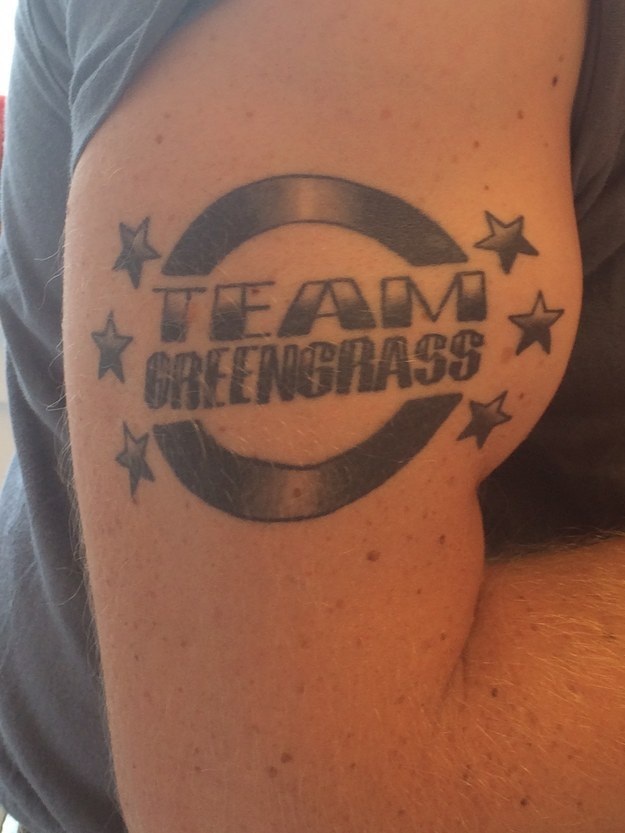 Loel Greengrass was diagnosed with Multiple Sclerosis. Rather than feeling bad for himself after the diagnosis, he decided to do something. He started a charity with his family that they named, Team Greengrass. Over the years they have held various events and fundraisers and they were able to raise over $150,000 for Multiple Sclerosis.
#7 Puppy and Flowers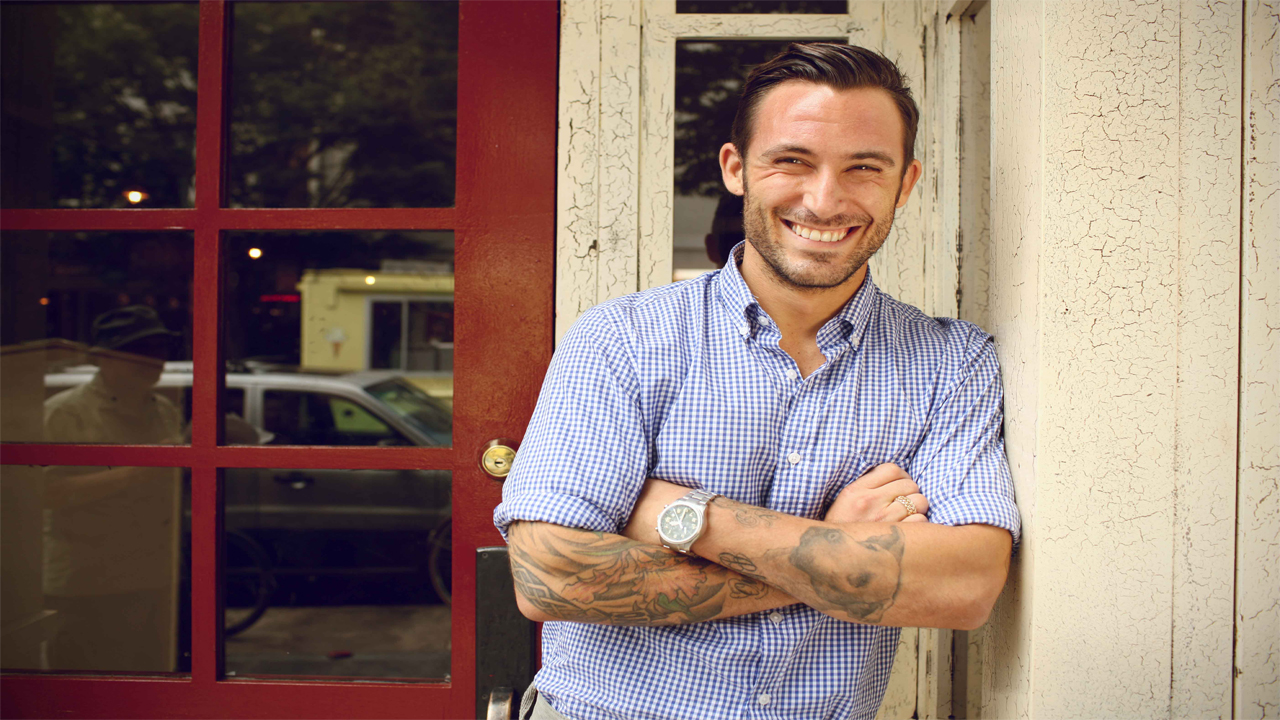 A chef named Michael Chernow has tattoos on both of his arms and they both have an adorable backstory. On his left arm is a picture of his first dog, Duke. He says that this dog was more like a son to him than a pet. On his right arm, he has pictures of orchids, which are his mother's favorite flower. He says that now when he goes to see his mother, it is like bringing her flowers every time.
#8 All The Pretty Horses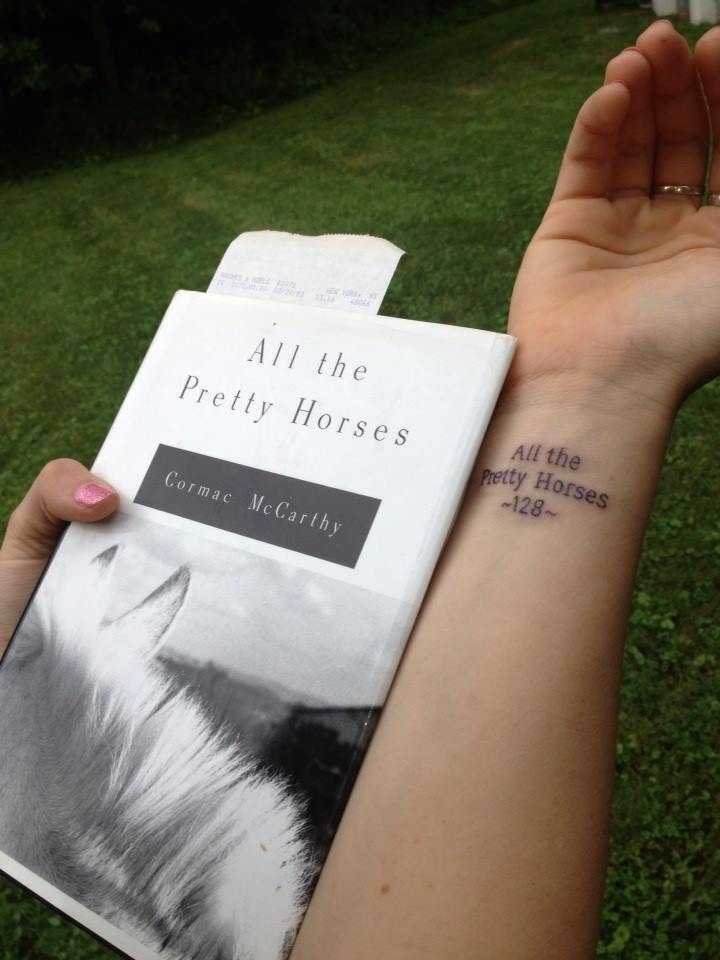 The woman who got this tattoo passed away when he was in the middle of reading the book, All the Pretty Horses. To honor his memory, his daughter had the name of the book along with the page that her father was on tattooed on her wrist. She says that each time she looks down at her tattoo she thinks of her father and it makes her feel good.
#9 Kid Art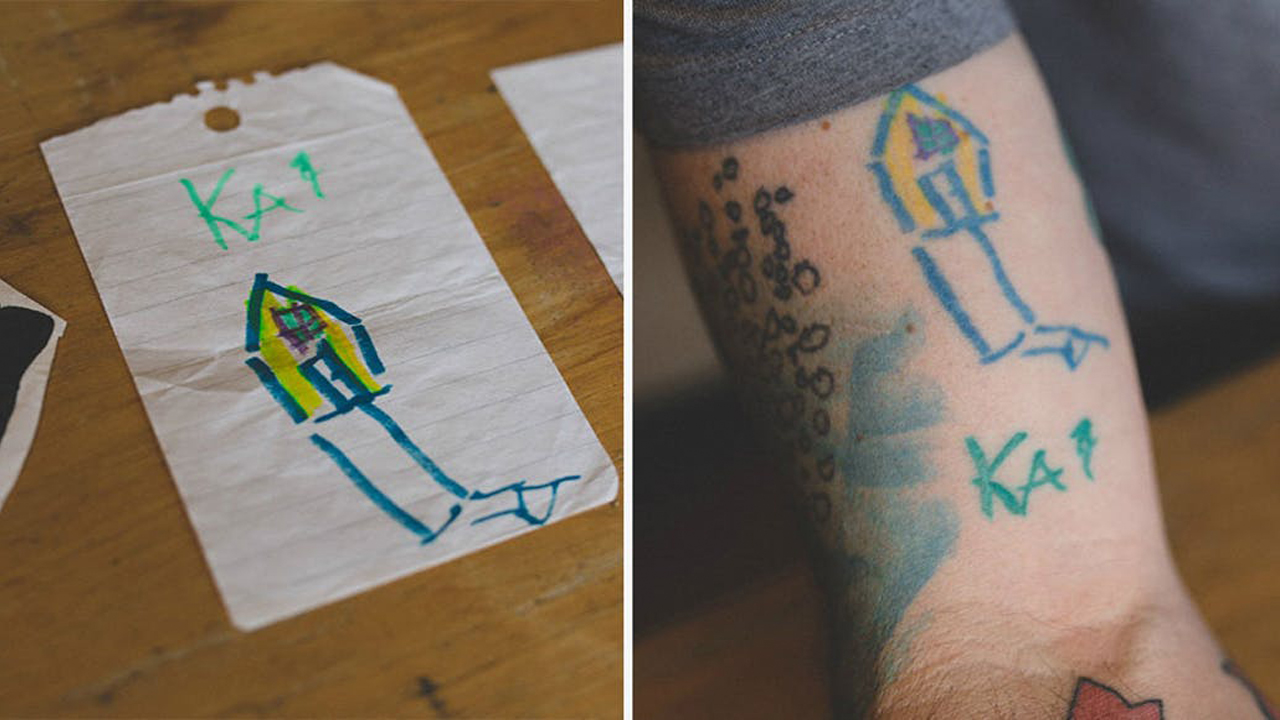 Keith Anderson has a son named Kai who is the light of his life. Ever since Kai was 5 years old, he has been drawing pictures for his father. The first picture was a house and it became a tradition for Keith. He started taking his son's artwork to his tattoo artist and he has been putting it on his arm. He says that he plans to take one piece of his son's artwork to the tattoo artist every year. He isn't going to stop until Kai doesn't want to do it anymore.
#10 Amazing Dad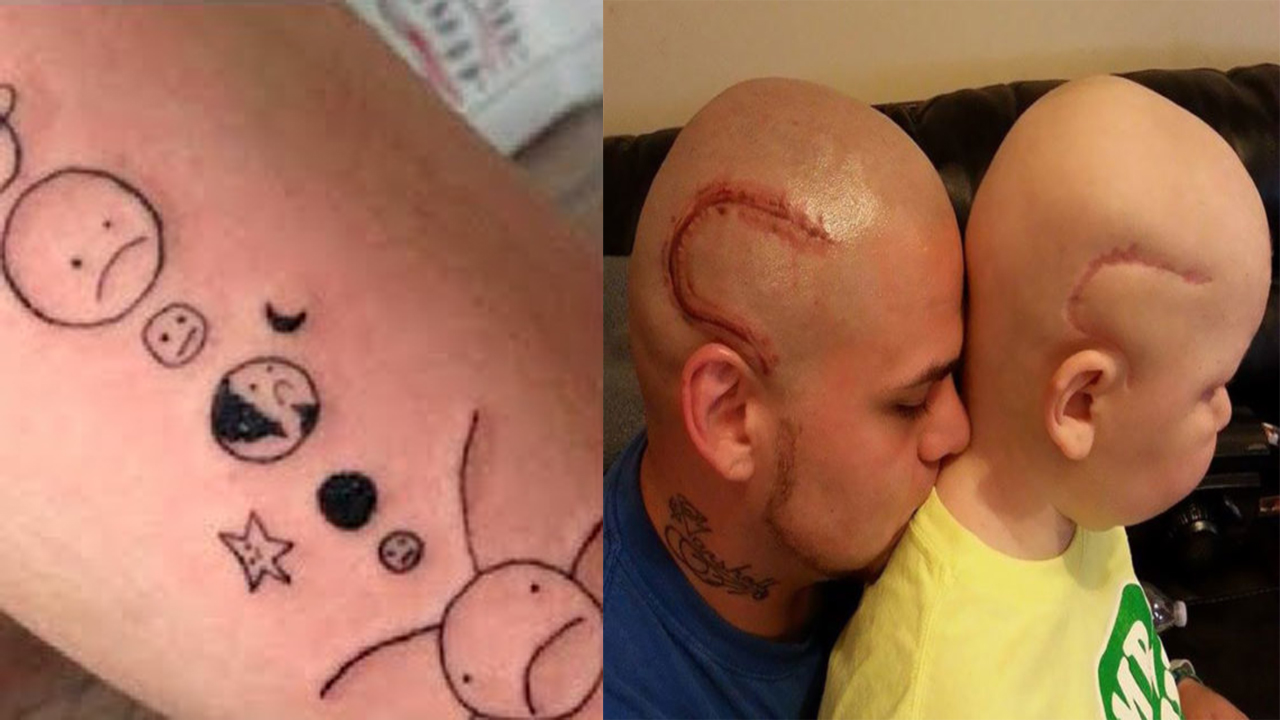 Of the 10 tattoos with amazing backstories, this is the sweetest. Josh Marshall's 8-year-old son, Gabriel was diagnosed with a brain tumor in 2015. He had to have major surgery on his brain and it left a very large scar on the side of his head. When his incision healed, he was very upset. Gabriel was very upset about the scar and he said that he looked like a monster. It was even worse for him when people stared at him. To make Gabriel feel more comfortable, Josh shaved his head and he got a tattoo to look just like Gabriel's scar. He said that it was a sign of solidarity between father and son.
Bonus Tattoo: Backbone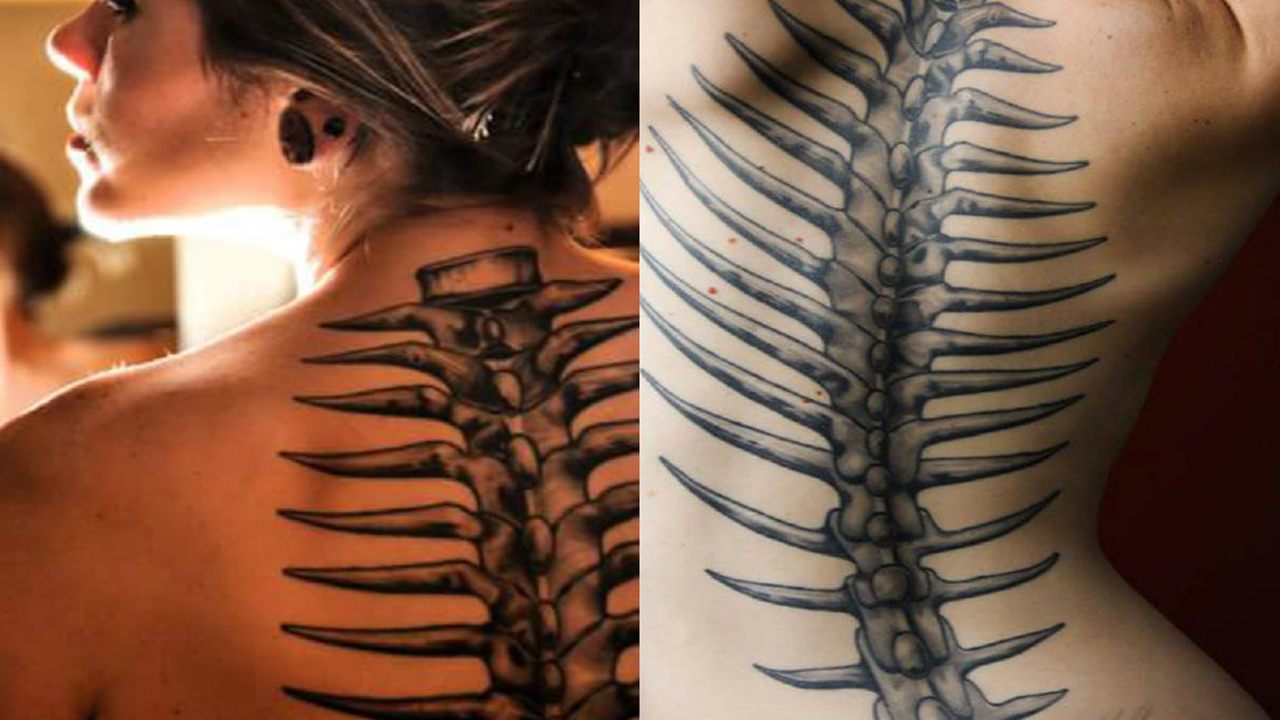 For many years, this woman struggle with self-esteem and she suffered from an eating disorder. When she was 21 years old, she decided it was time to make a change. When she got to a place where she loved herself, she had a picture of a backbone tattooed on her back. She says that it is to symbolize that she has finally found the backbone that she needed to stand up for herself, to show her strength, and to remember that she could rely on herself.