Number 1: The Spiral Staircase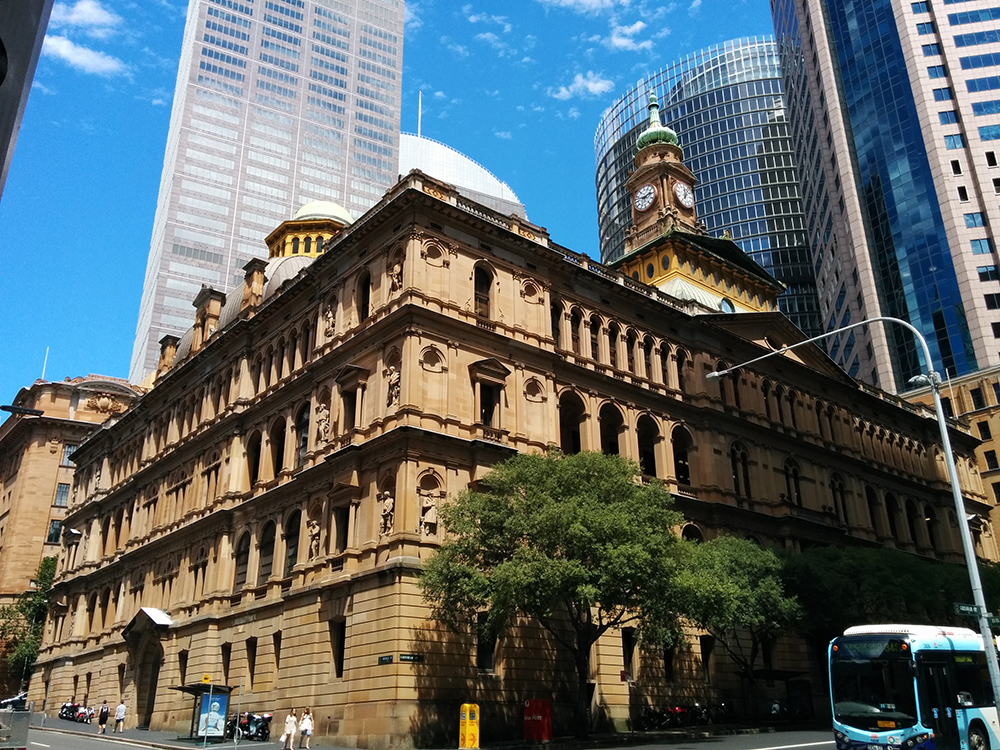 If you are planning a trip to Sydney, Australia, you should be sure to visit the Garvan Institute. It spans throughout 5 stories of the building and it looks amazing. The architecture is beautiful and it is certainly something to see in person.
Number 2: The Spiral Staircase at the Vatican Museum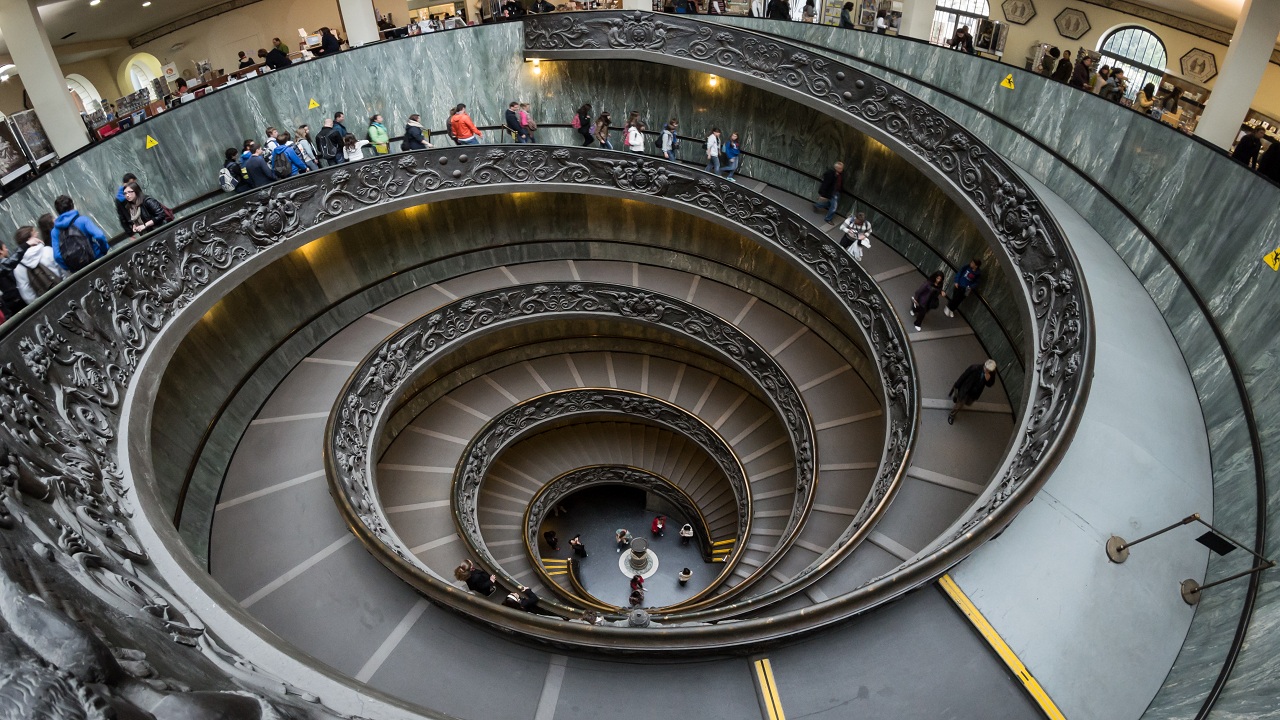 One of the most photographed and amazing staircases in the world is the spiral staircase at the Vatican Museum. This staircase was designed in 1932 by Giuseppe Momo. The staircase is actually a cross between a ramp and a staircase. The staircase actually replicates a DNA strand, as it has two separate helixes. One leads up, one leads down, and they twist together to become a double helix.
Number 3: Loretto Chapel Staircase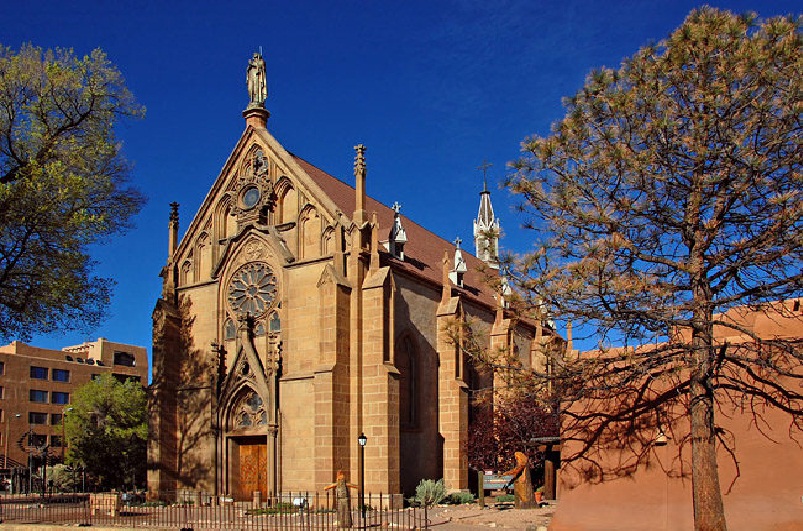 The Loretto Chapel is located in Santa Fe, New Mexico. This chapel is famous for its amazing staircase. Many people believed this staircase to be a miracle because it had no central support when it was built. The staircase goes up twenty feet, and make two complete turns on its way up. The staircase was not made with nails, the builders used wooden pegs. The staircase has 33 steps in all, which is the same age that Jesus was when he died. There is a mystery behind this staircase. Nobody knows who built it or where the wood came from because no deliveries were made. A reward was offered for the man's identity, but nobody ever came forward.
Number 4: The Tulip Staircase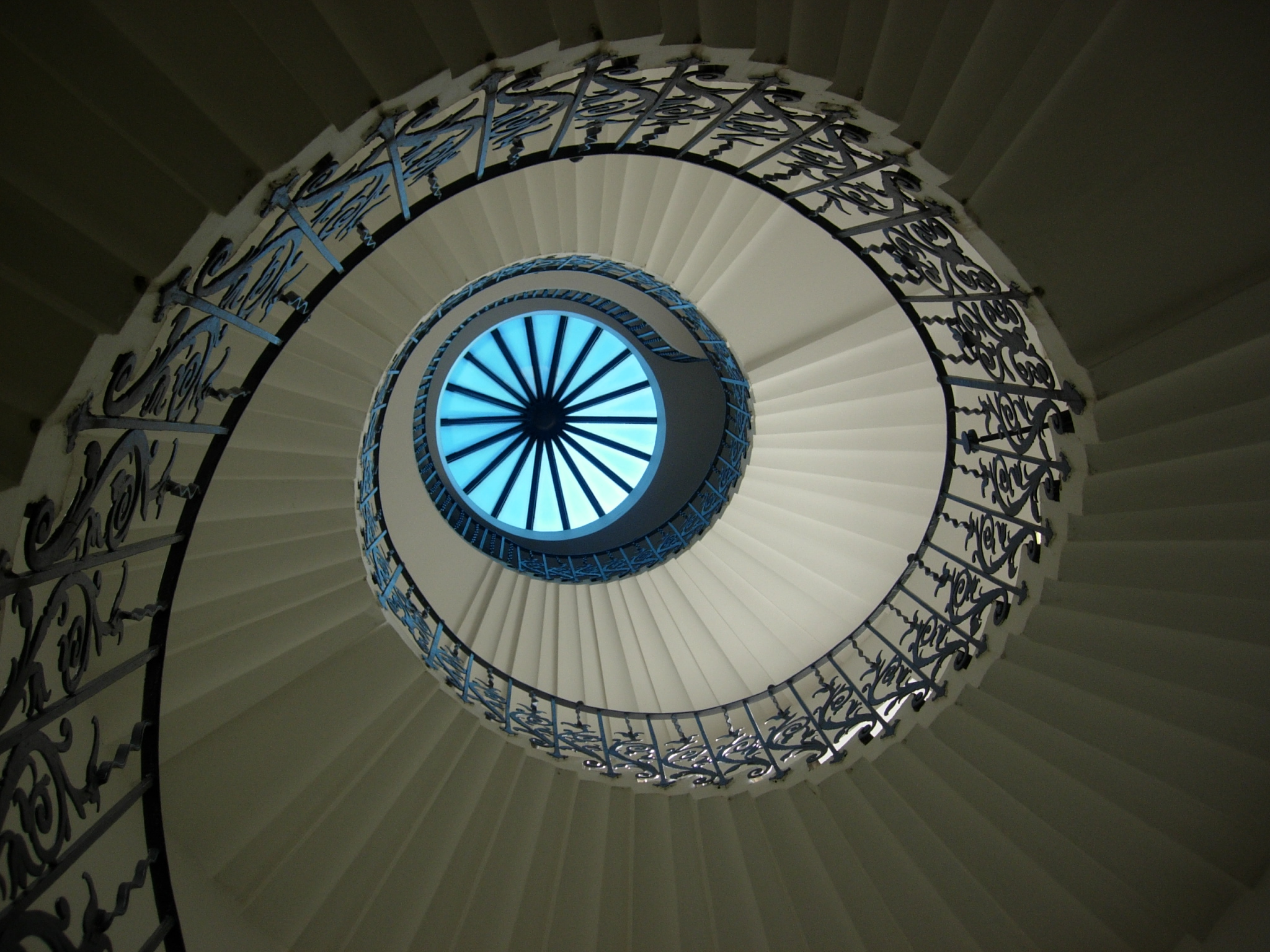 It is very likely that you will never be able to see this staircase in person since it is in the Queen's house in Britain. While many believe that the wrought iron railing was styled with flowers to fit in with the tulip theme, they are actually the emblem of the Bourbon family of which King Charles I wife, Queen Henrietta Maria, was a member. This staircase is truly breathtaking.
Number 5: Staircase at Lello Bookshop
his is one of the most breathtaking staircases in the world, and it is located in a Portugal bookstore. The top views show how the staircase starts out in a spiral and then heads straight down. The bright colors on this staircase make it a truly amazing piece of craftsmanship.
Number 6: The World's Longest Mosaic Stairs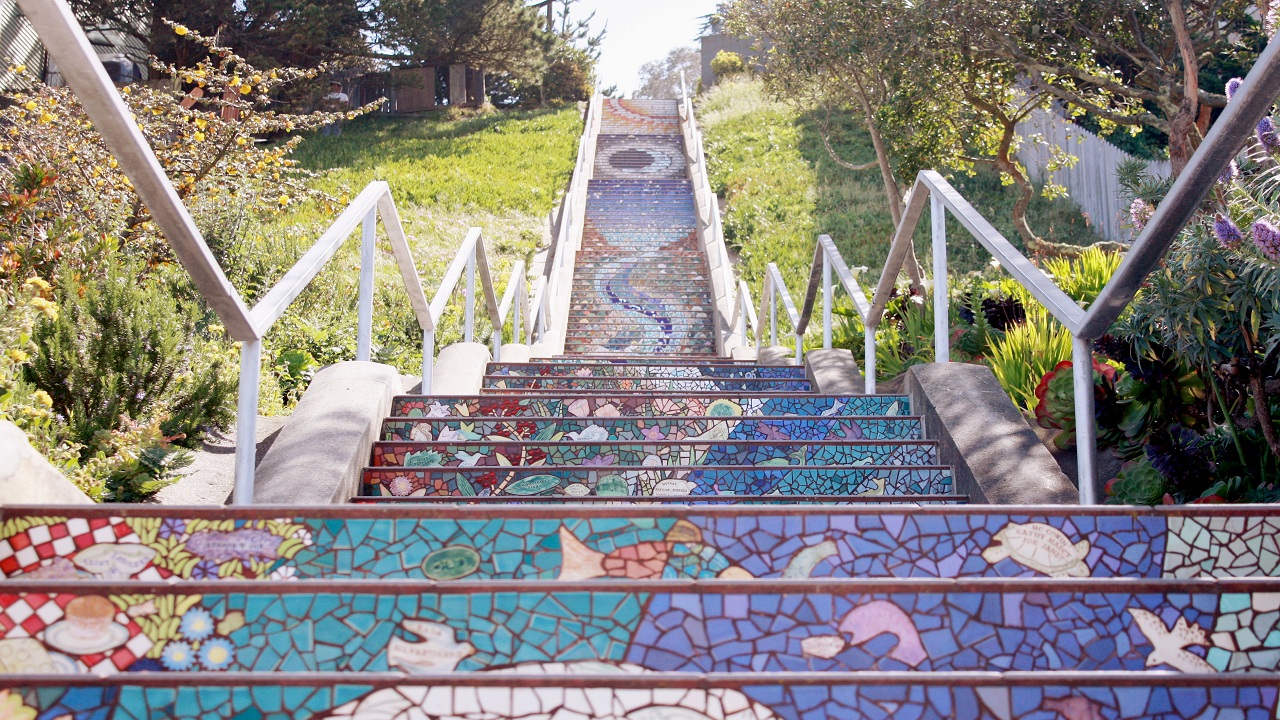 This amazing set of stairs is located in San Francisco and is called the 16th Avenue Tiled Steps. The staircase was designed and created by a mosaic artist named Colette Crutcher. It took the neighborhood over two and a half years to raise the funds and to get the government to agree to the project. This staircase took over 2,000 handmade tiles and over 75,000 fragments of tile, stained glass, and mirror. The final product was unveiled in August of 2005.
Number 7: The Unschreibung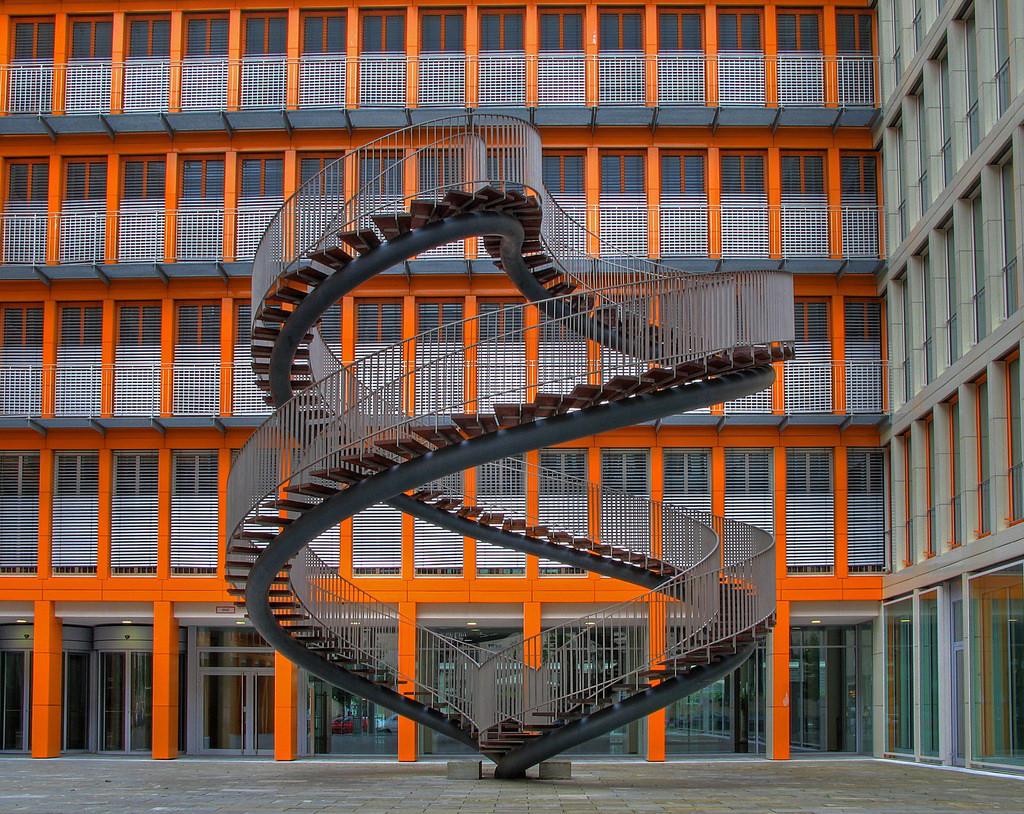 This artistic staircase was designed by Olafur Eliasson. The staircase is located in Germany, and in English, its name means Rewriting. It is located in the courtyard of KPMG, which is a global accounting firm in Munich. It is an amazing staircase. If you ever visit Munich, you should be sure to visit this building.
Number 8: Bridge-Stair at the Traversinertobel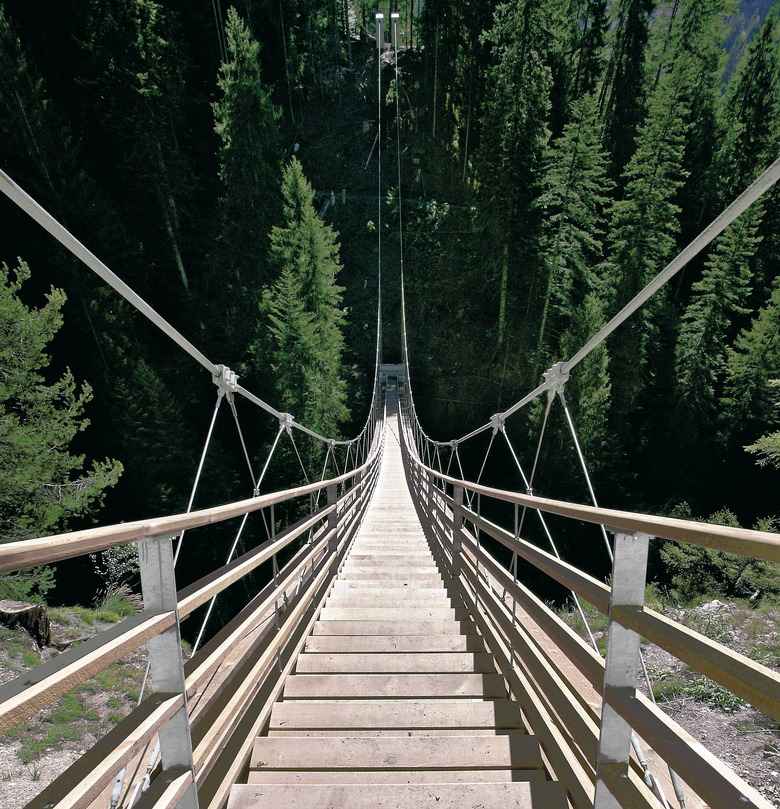 This incredible bridge is located in Switzerland, and it was built over the Traversinertobel, which is a side valley in the Via Mala. It was designed by an engineer named Jurg Conzett and his friend, Rolf Bachofner. In the spot where this amazing staircase is today was once a footbridge for hikers. After it was wiped out by a rock slide, the two designers decided to make things easier for walking so they connected two elevations of the gorge with this amazing staircase. It is something that you want not only photograph one day, but you also want to take a walk up it.
Number 9: The Vertigo Staircase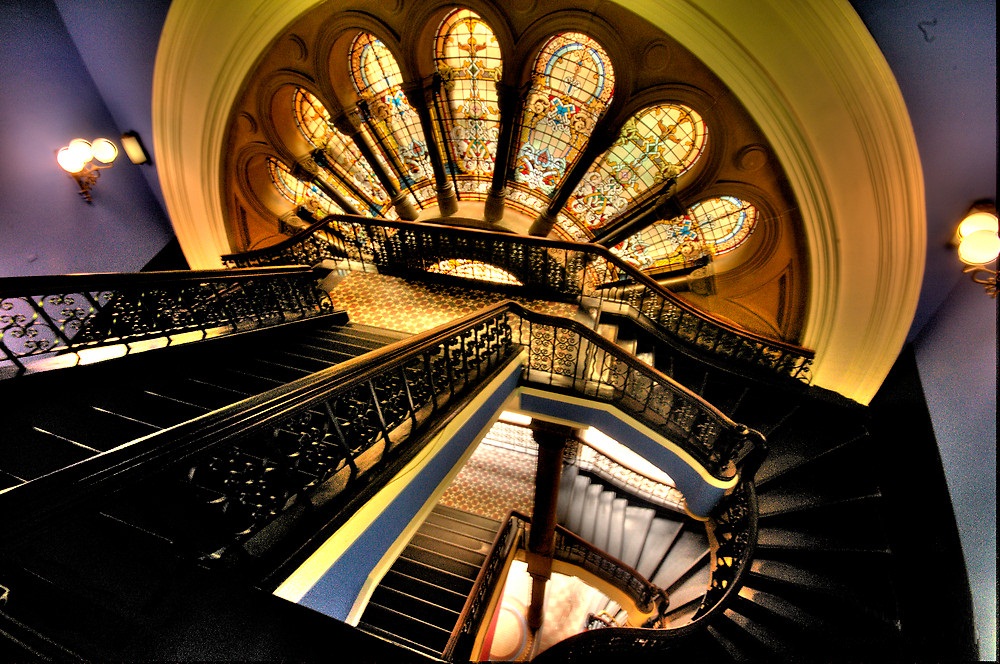 The Vertigo Staircase, also known as The Grand Staircase, is located in Sydney's Grand Queen Victoria Building. The staircase and the entire building was designed by George McRae and the building was completed by 1898. Before that, the Sydney markets were on that site, which was nowhere near as nice as what is there today. The reason that it was made with such detail and craftsmanship was so that the government could employ many of the craftsmen who was out of work back then, including plasterers, stained window artists, stonemasons, and various other trades for a project that would be considered worthwhile.
Number 10: The Longchamp Store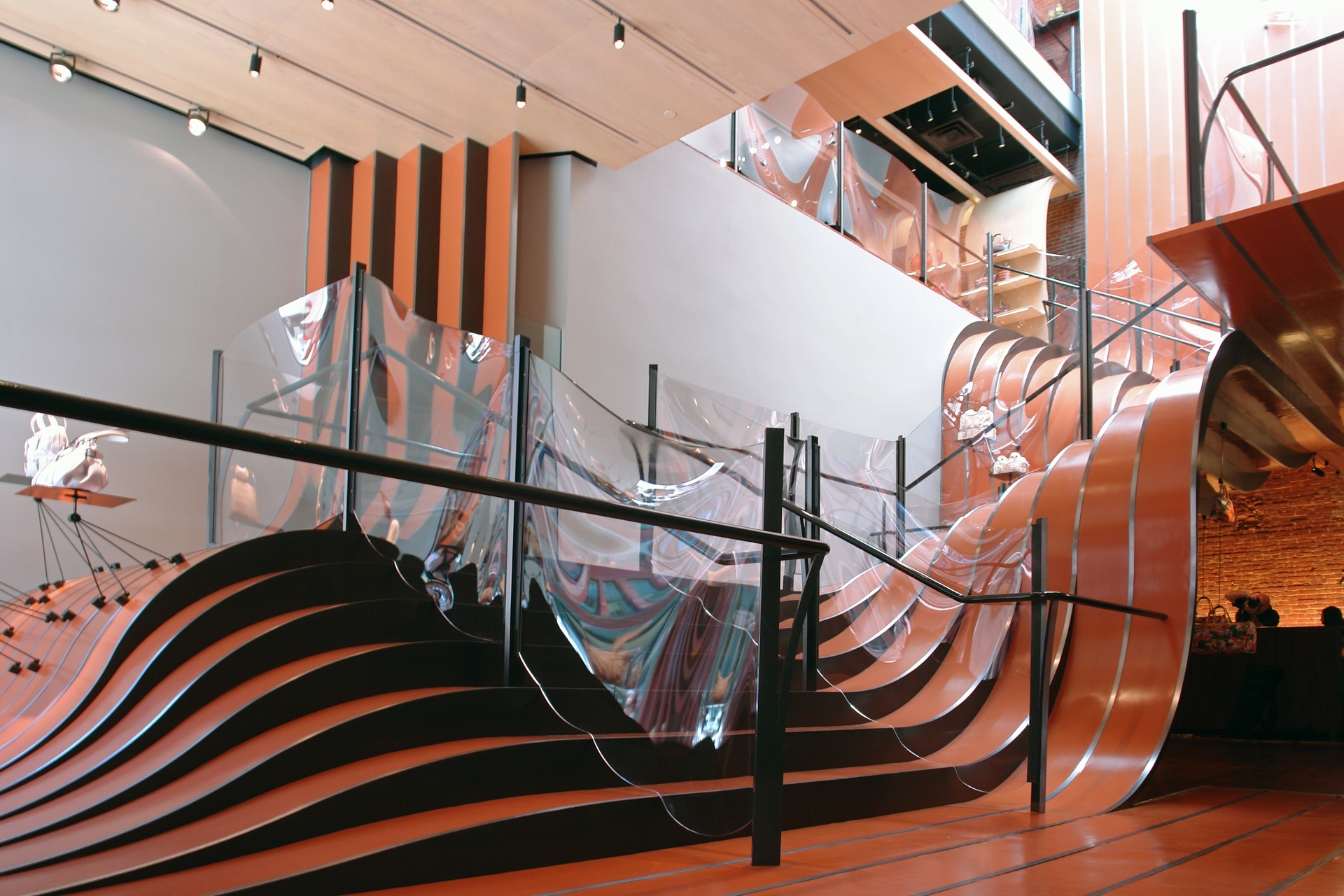 This incredible sculpture/staircase is located in the Longchamp Store in New York. It is made of 1 ¼ inch hot rolled steel. It took six months to build the stairs, and it weighs 55 tons. It has a ribbon-like appearance and leads to landings, walkways, and steps. If you ever visit New York, you should check out this piece of work. It is well worth the trip.
Number 11: Stairs in People's Homes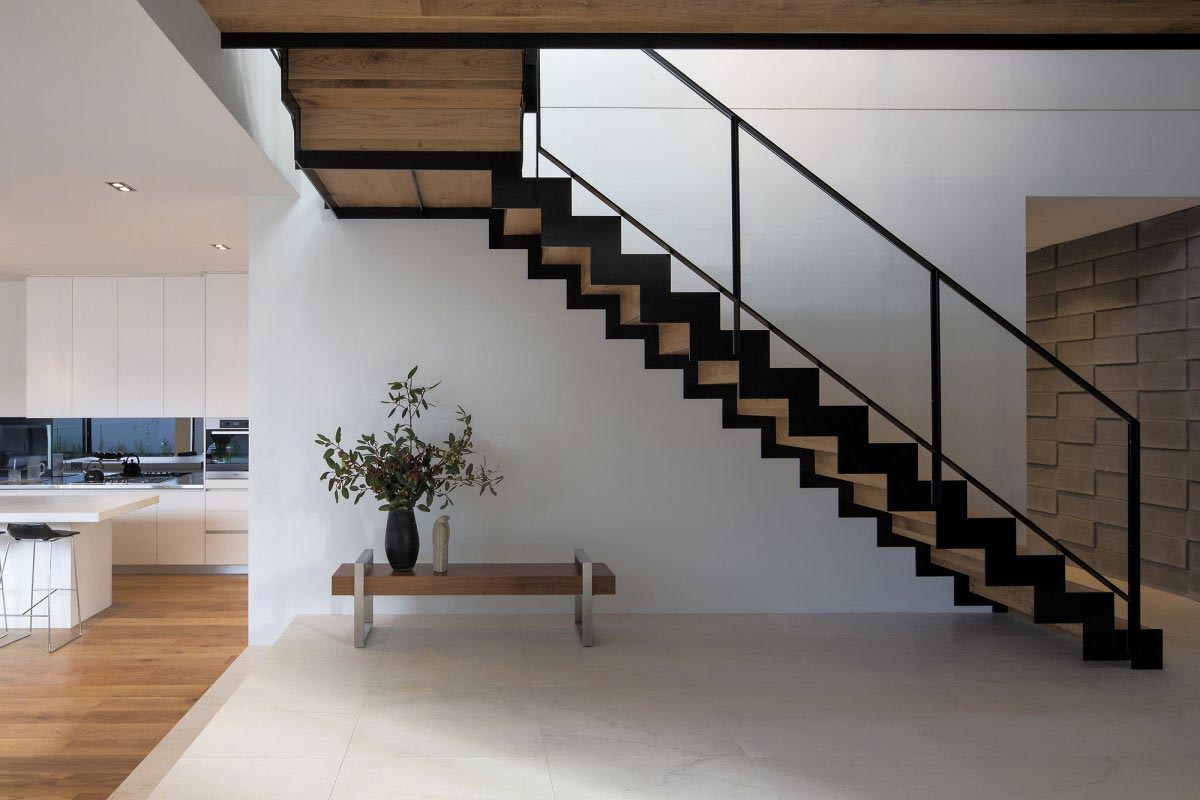 Amazing stairs are not only located in public places and on landmarks, some people understand that stairs don't need to be boring. The two staircases in this photo show that even residential stairs can be fun. The staircase on the left is a typical staircase with a see through wall. The bottom of the stairs going up are painted to look like an upside staircase. The staircase on the right is a spiral staircase with two options. You can walk up, and then you can walk or slide down. How fun!