Facts Verse is proud to be partnered with FanDuel, America's #1 online sportsbook. If you sign up today, you can get up to $1,00 in risk-free bets!
How to Get Started with FanDuel
1. Create an Account
First, head over to https://www.fanduel.com/join and create your account. It only takes a few minutes!
2. Use Referral Code "FactsVerse"
Enter our exclusive referral code on the sign up page to secure this promotion!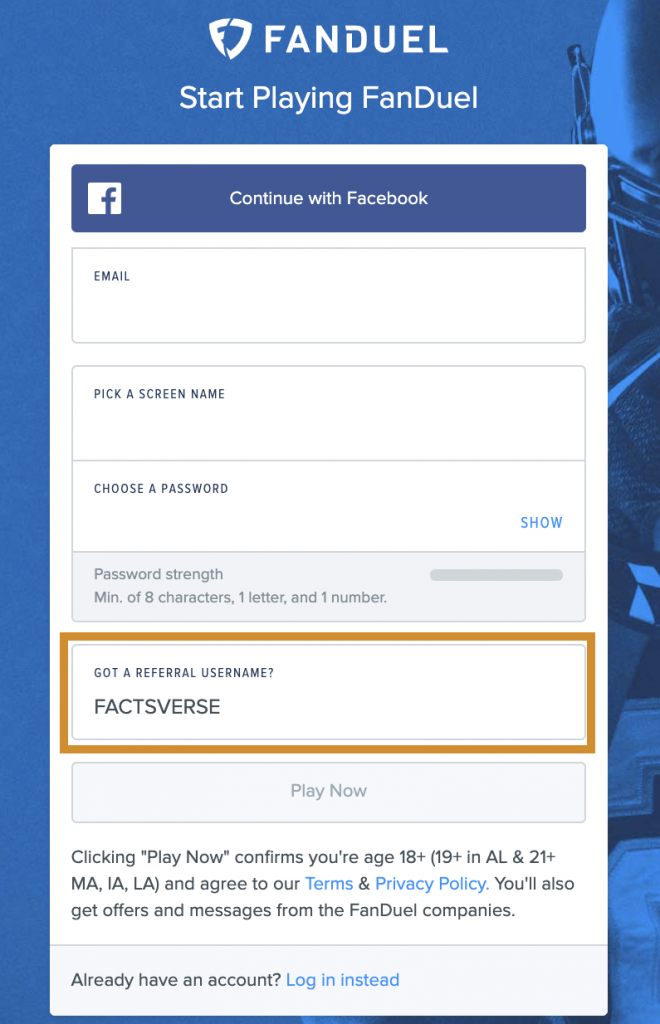 3. Make A Deposit & Place Your Bets
After creating an account, make your initial deposit and place your first wager risk-free. Receive up to $1,000 back in free bets if it loses. Good luck!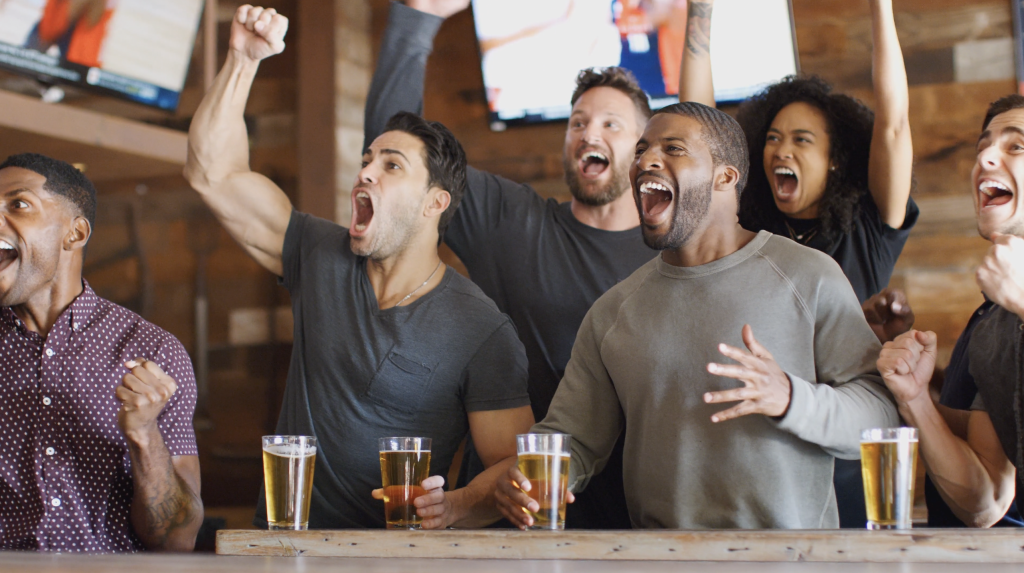 Why FanDuel?
FanDuel is the premier destination for sports fans online. And the reason is simple: FanDuel Sportsbook gives fans more ways to win, whether you like to bet spreads, moneylines, teasers, props, parlays, or any of our other betting options.
Despite many imitators, there's still no better place to play. You don't need to be an expert to play fantasy or place bets on FanDuel. It makes easy to know who you're playing against, so it's always a fair matchup — and there's even contests exclusively for beginners, so you can learn the ropes at your own pace.
If you can dream it, you can (probably) bet it – all from your phone! Download today for free and get in on the action!