#1 Mercedes-Benz SLR McLaren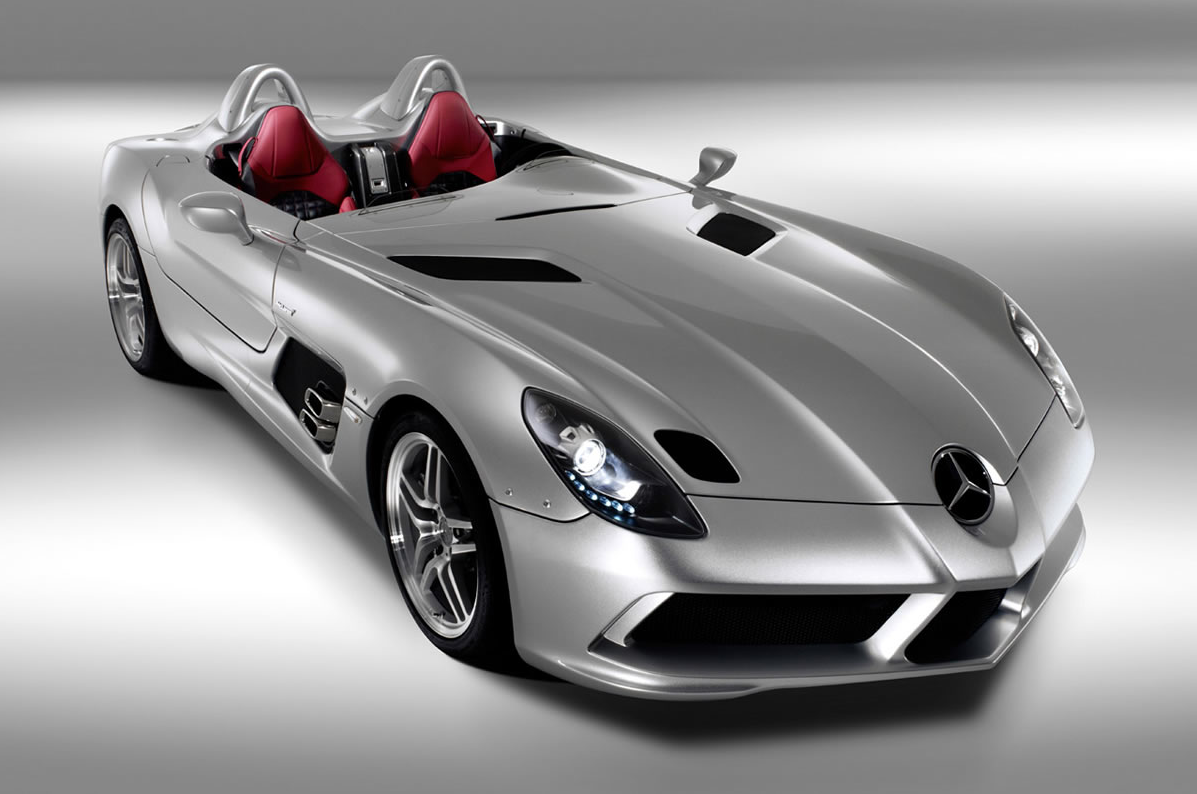 One of the most luxurious items that Donald Trump owns is his Mercedes. It may be a 2003, but it it is still worth $445,000. The car is in mint condition for two reasons. First, because it belongs to Donald Trump. Second, he doesn't drive it often. He spends most of his time in New York City and nobody in New York drives if they don't have to. Since Donald has a driver, he can sit in the back seat and relax in the middle of the mid-town traffic.
#2 Rolls-Royce Phantom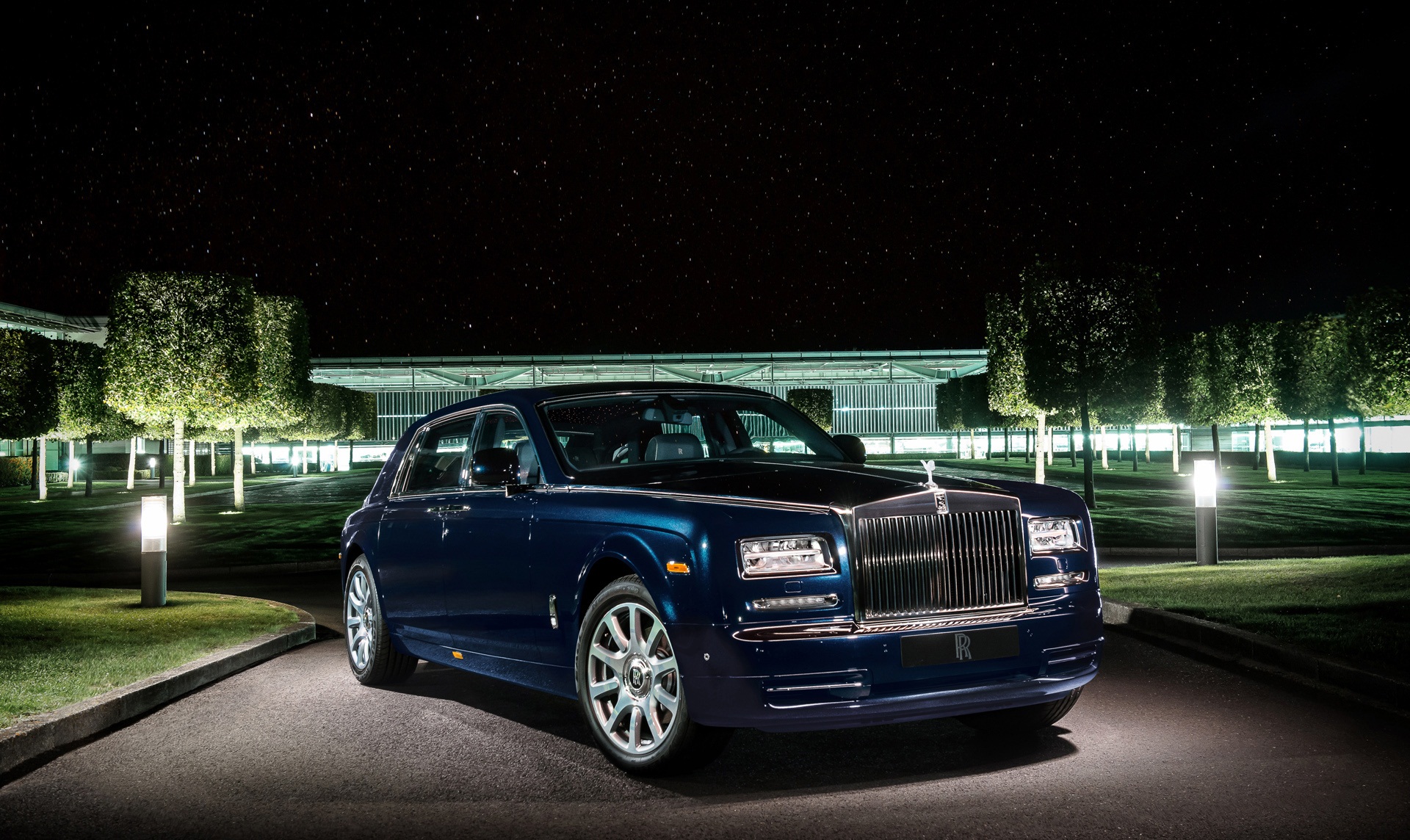 One car is not enough for Donald Trump, so he bought a Rolls Royce Phantom which is worth over a half million dollars. According to Donald, the car drives like you were on a magic carpet. He also had the car completely customized with everything that he likes. Since he loves gold, the car is likely lined with it. Like his Mercedes, the Rolls doesn't get much road time.
#3 The Sikorsky S-76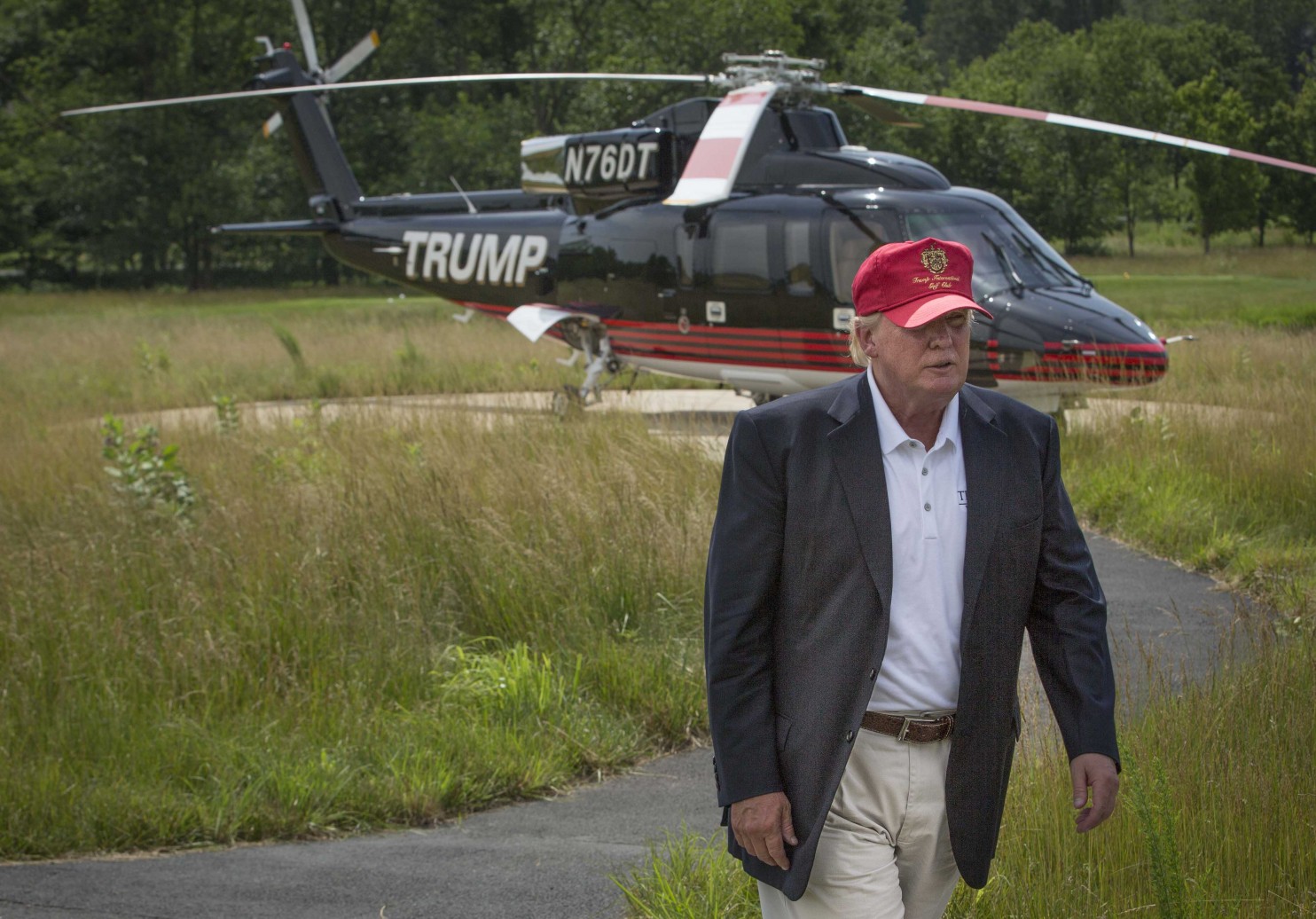 Donald loves his toys. This is why he purchased his Sikorsky S-76 helicopter. He had a designer completely re-do the helicopter for him, and it is all done over in 24 karat gold. You will always know that it is his helicopter because it says "Trump" in big bold letters. The helicopter itself is worth $7 million and he paid and extra $750,000 to have it designed.
#4 His Air Fleet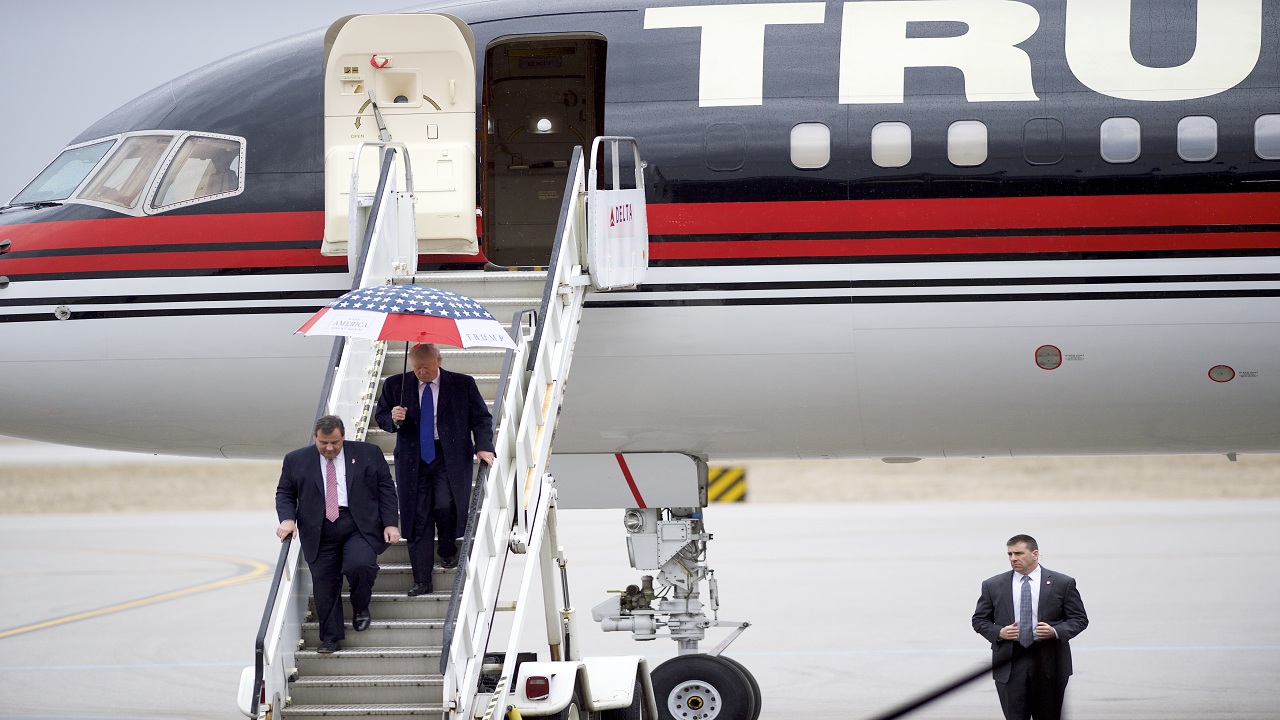 The Sikorsky S-76 isn't the only aircraft that Donald Trump owns. He also has a Boeing 757 airplane. It has multiple bedrooms. The master bedroom has an entertainment center and the master bedroom has a sink made out of 24 karat cold. There is also a dining room, a main lounge, and a guest room. The seat belts are made of gold and he had the plane customized with Rolls-Royce engines. His name is also printed on the side of the aircraft in gold. He also has a Cessna 750 citation and two other helicopters.
#5 His Penthouse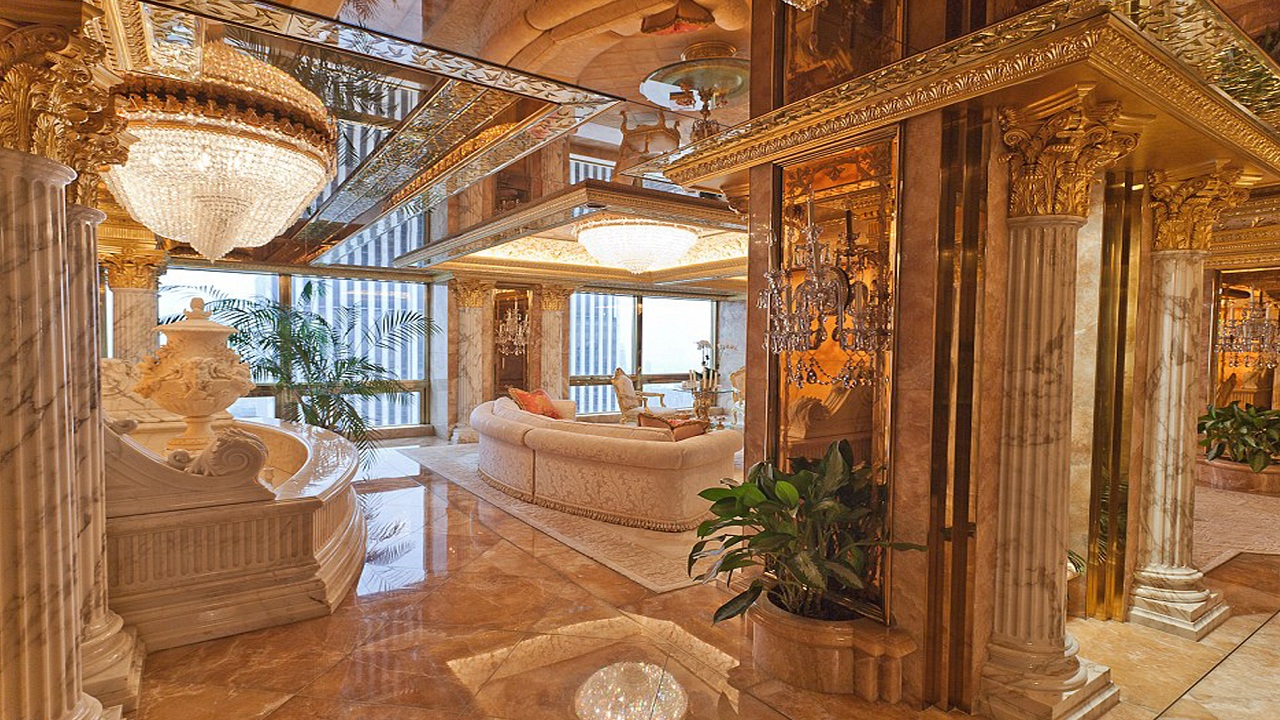 Donald's penthouse may not be his most expensive property, however, it is his most extravagant. It is three stories and it has views of all of Central Park and the Manhattan skyline. The home is decorated with 24 karat gold and it has crystal chandeliers. On the ceilings, there are paintings of various Greek Gods. He even eats and drinks out of 24 karat bowls and cups. The house is so nice that Melania and Baron don't want to leave when Donald moves into the White House. The pair are planning to remain in the penthouse. According to reports, it is worth $90 million.
#6 Golden Bathroom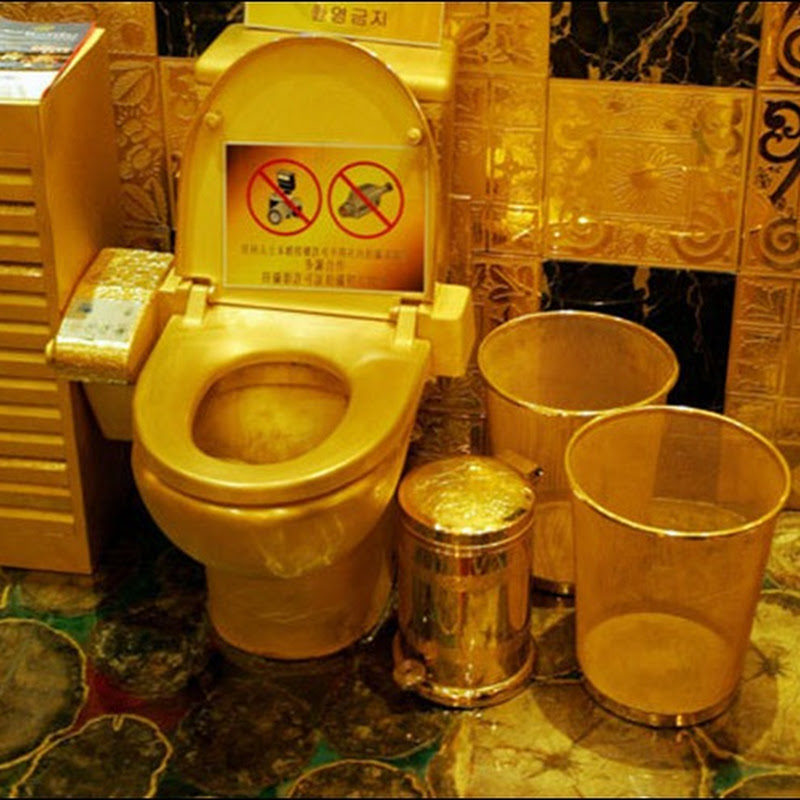 This is one of the most unnecessary and most luxirous things that Donals Trump has. As mentioned above, Donald's home is decorated in gold and it doesn't stop with the bathroom. In his private bathroom he has a gold toilet, a gold sink, and a gold trash barrel. He even has a gold toilet paper holder on the side of the toilet. When you open the seat, you will see the name, "Trump". With a bathroom like this, he must spend a great deal of time in there.
#7 Mar-A-Lago Vacation Club and Resort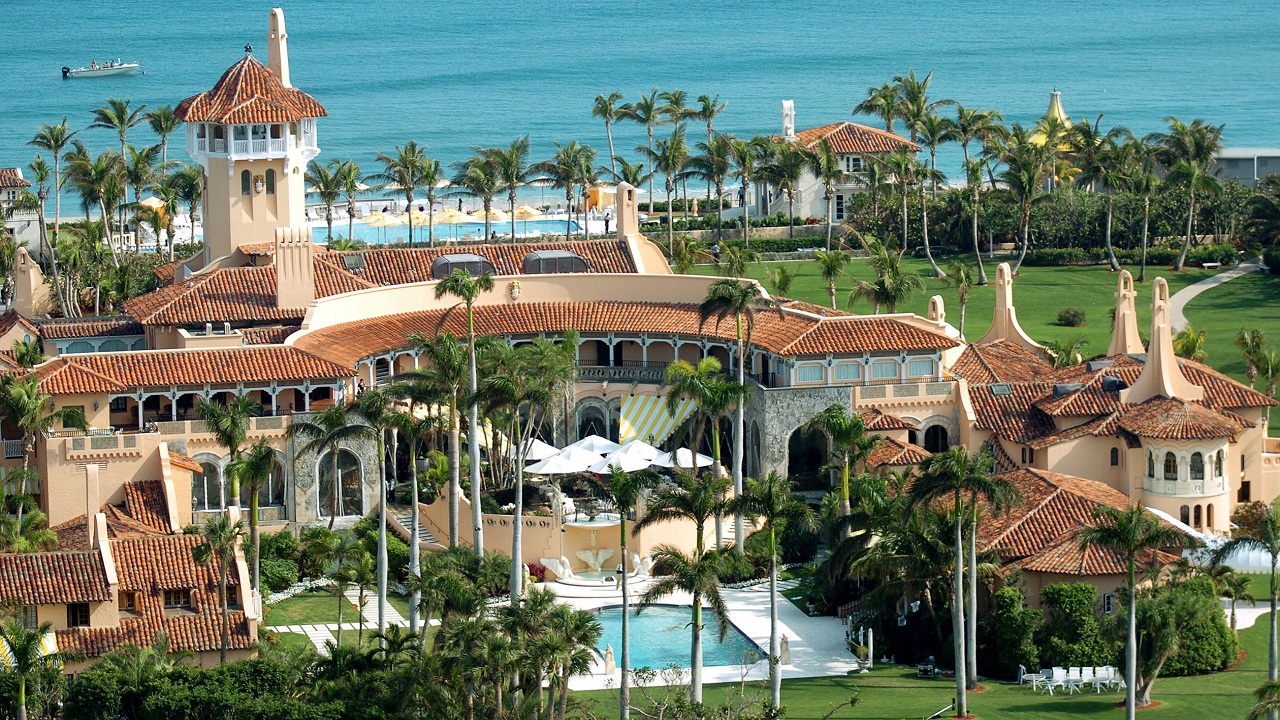 When most people vacation, they book a stay at a nice resort. Donald thought that was too much trouble so he bought his own resort in Palm Beach, Florida, which is worth $150 million. The club itself is 110,000 spare feet and Donald spends many weekends there. It has 58 bedrooms, 33 bathrooms, and 126 guest rooms. He bought the property for $5 million and put a lot of work into it. It is also the place where he and Melania had their wedding. It is currently a private resort, and the initiation fee is $100,000 plus the $14,000 that needs to be paid every year.
#8 10 Golf Courses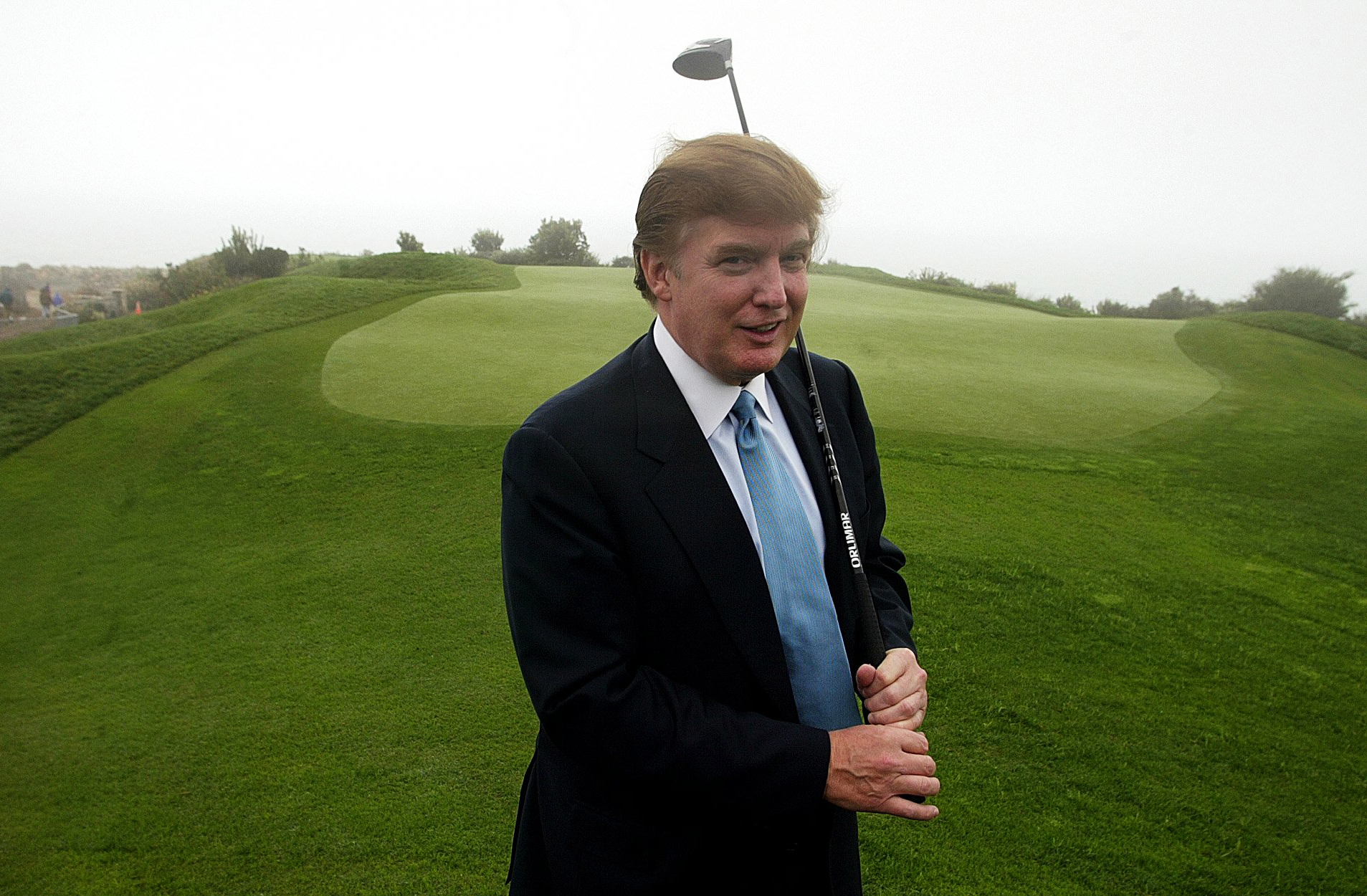 Donald loves to play golf so he decided to buy 10 golf courses across 6 states. He also owns three golf courses in Ireland and Scotland. His golf courses are worth an estimated $206 million in all and he owns each and every one of them, 100%. He has no investors. He may not have the time to play at all of his courses often, however, when he is ready for a game, he can be sure that he won't need to wait in line.
#9 The Trump Building Wall Street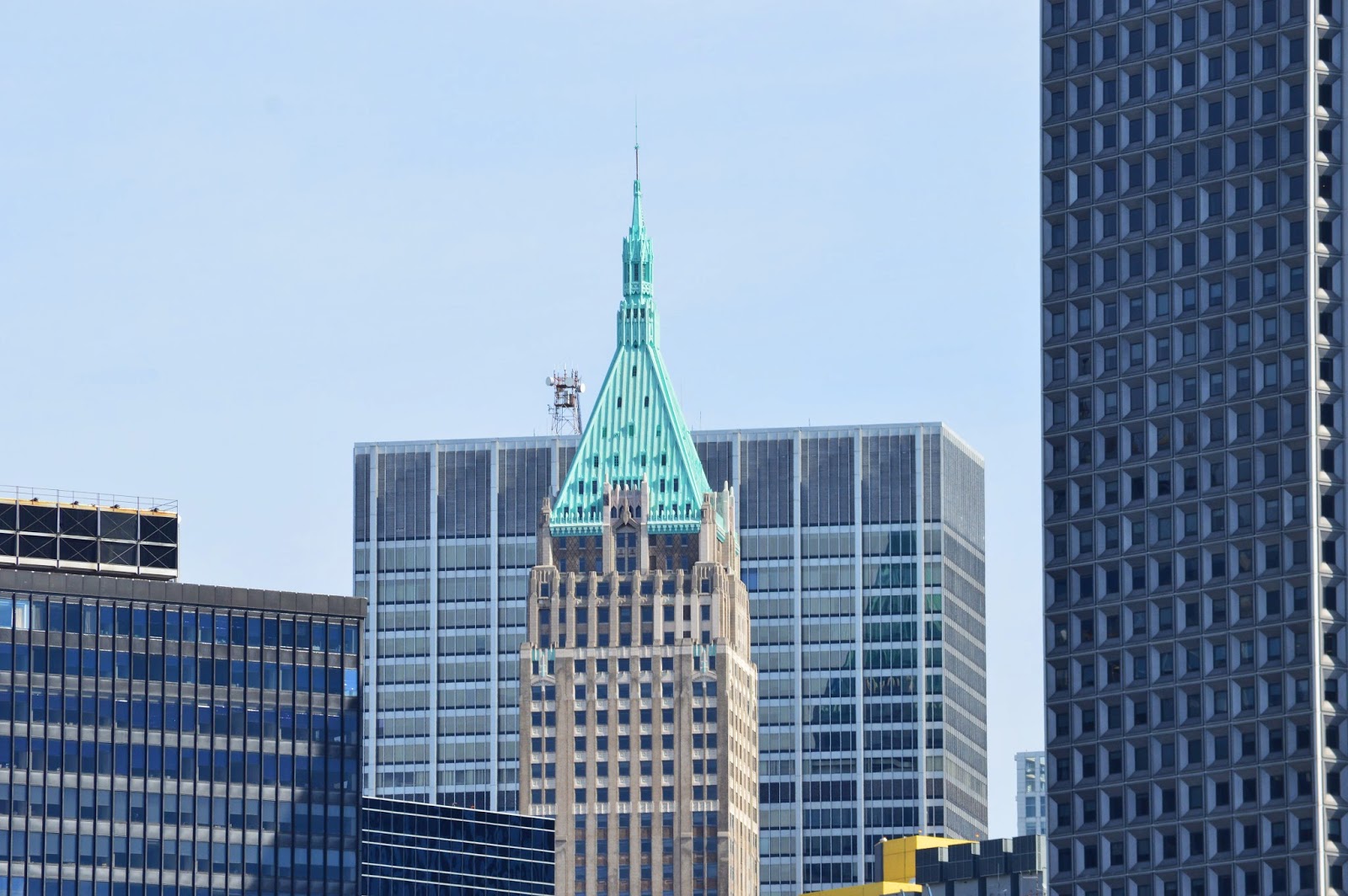 What is more luxurious than your own office building on Wall Street. It is 71 stories tall and it is worth an estimated $501 million. Since the fall of the Twin Towers, The Trump Building Wall Street is the tallest building around. He even went as far as to mention this, not realizing that it was completely inappropriate.
#10 Trump Towers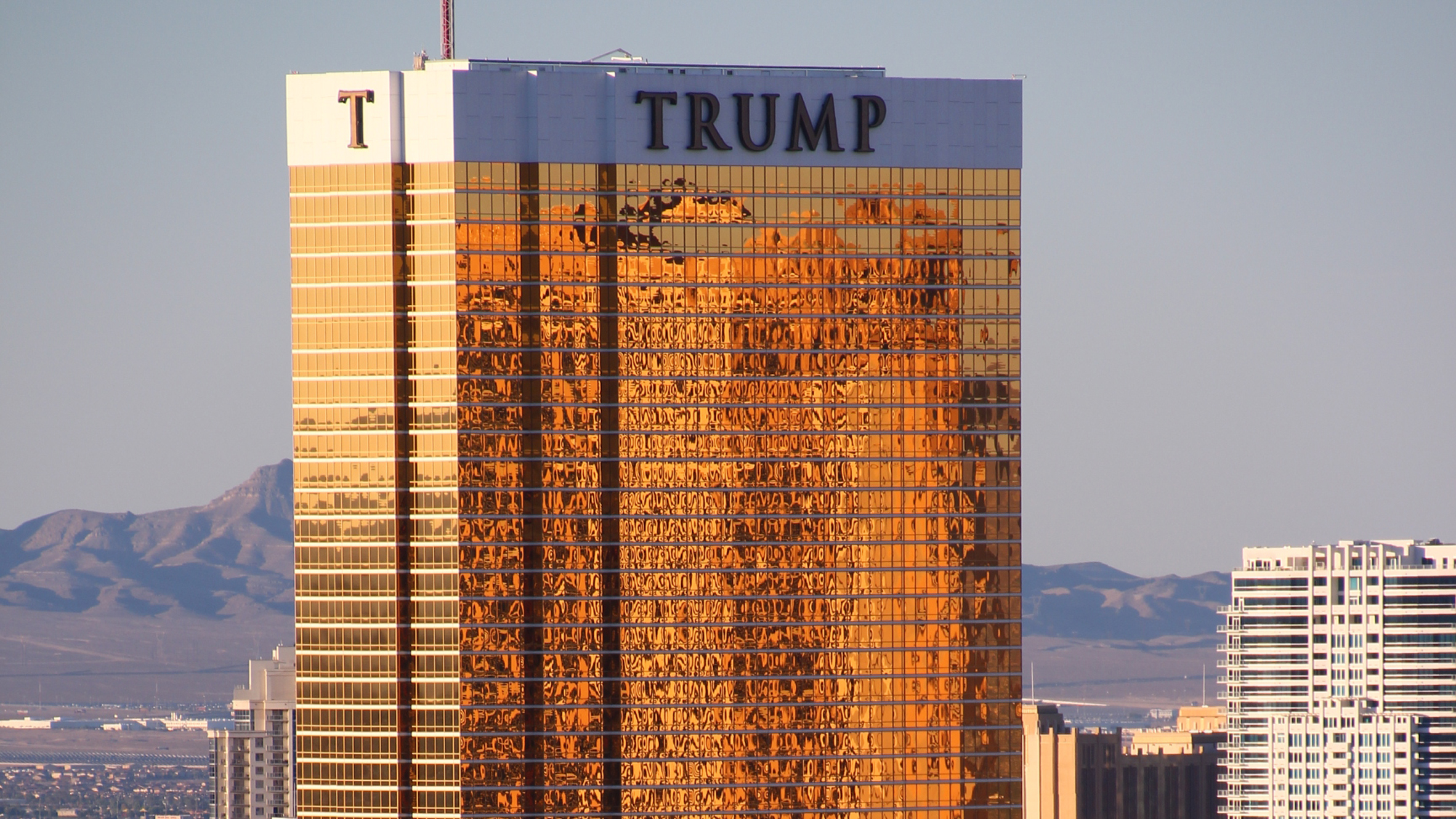 Not only does Donald Trump own this penthouse, he owns the entire building. It is worth an estimated $371 million. There are shops and offices inside. It also contains luxury apartments and was once home to Michael Jackson, Brice Willis, and Christano Rolaldo. Every area of the Trump Towers is luxurious, even the janitor's closet. The Trump Towers was also the site of Wayne Enterprises in The Dark Knight Rises, which was filmed in 2012. He did land in a bit of hot water with the towers as he had several illegal Polish immigrants working in the building 24 hours a day, 7 days a week.