Facts Verse is proud to be partnered with DraftKings, the leading application for sports wagers, fantasy sports and casino games. If you sign up today, you can get up to a $500 deposit bonus!
How to Get Started with DraftKings
1. Create an Account
First, head over to https://www.draftkings.com/sign-up and create your account. It only takes a few minutes!
2. Use Promo Code "FactsVerse"
Enter our exclusive promo code on the sign up page to secure your bonus!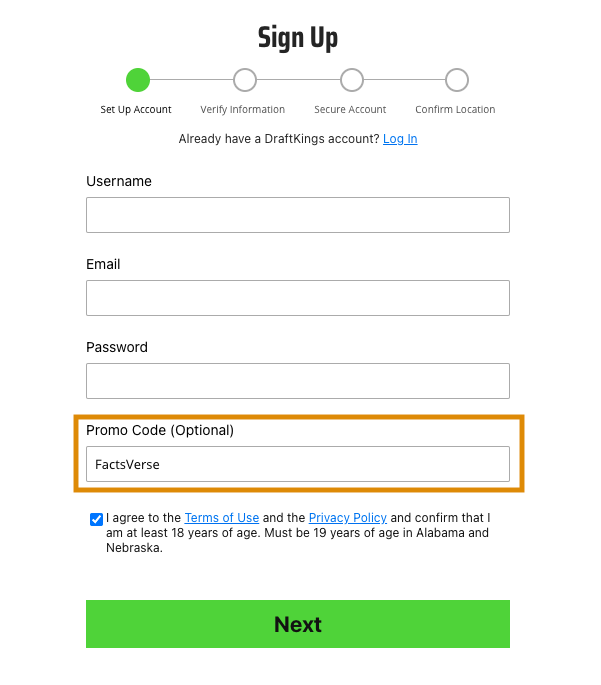 3. Make A Deposit & Earn Your Bonus
After creating an account, make your initial deposit and earn up to a $500 match! You can use this bonus to place wagers on live sports or compete in fantasy competitions. Good luck!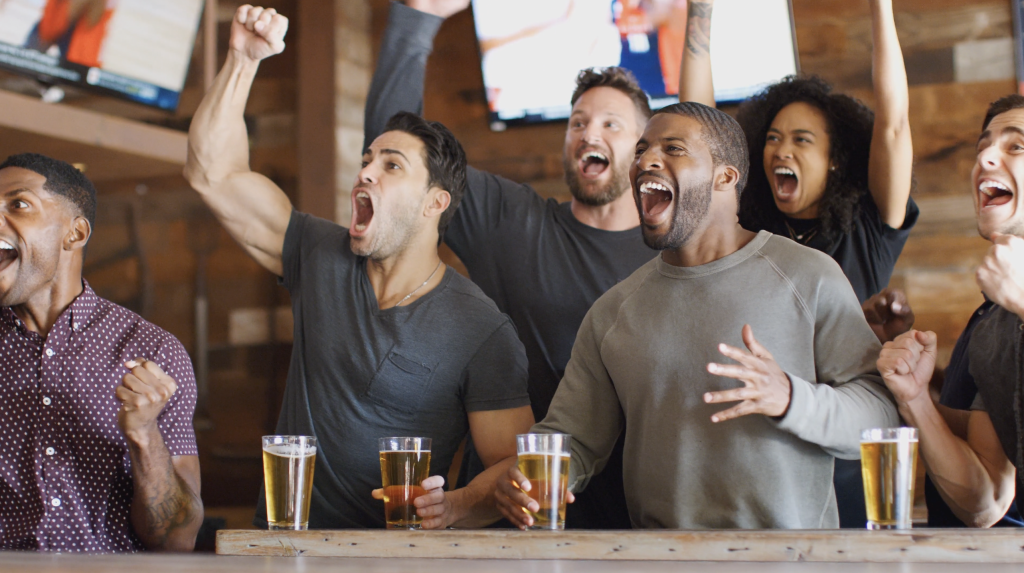 Why DraftKings?
DraftKings has become the #1 platform for sports betting. Here's why you should consider DraftKings over other platforms:
Established, American-born company
Proven, industry-leading technology
Over 10 million players worldwide
Advanced security makes it the safest sports betting platform
Quick and easy to withdraw your winnings
*A customer's first deposit (min. $5) qualifies the user to receive up to $500 in bonus funds in the form of site credits that can only used on DraftKings. Bonus amount is equal to 20% of that deposit amount, not to exceed $500 (the user must deposit $2,500 to be eligible to receive the maximum possible bonus amount of $500). Bonus funds will awarded to the user according to the following play-through requirement: for every $25 played on DraftKings in DFS/Sportsbook/Casino, the user will receive $1 in bonus funds released into their player account (e.g., a $2,500 deposit requires a user to play through a cumulative total of $12,500 in daily fantasy contests, sportsbook (-300 odds or longer), casino products, or any combination thereof to receive the maximum possible bonus amount of $500).
The play-through requirement must be met 90 days from the date of first deposit to receive maximum bonus. After such date, you are ineligible to earn any additional bonus funds as part of this promotion. Customers who previously made a deposit on DraftKings are ineligible for this promotion. Restrictions apply for MA customers. Limit one (1) deposit bonus per user. Promo ends 7/26/21. With your first deposit of $5 or more, you will receive a FREE $3 ticket to play in any $3 paid contest. You must use the ticket within 1 year of depositing. Not redeemable for cash.