#1 Prevent Items From Falling Between the Center of the Seat and Console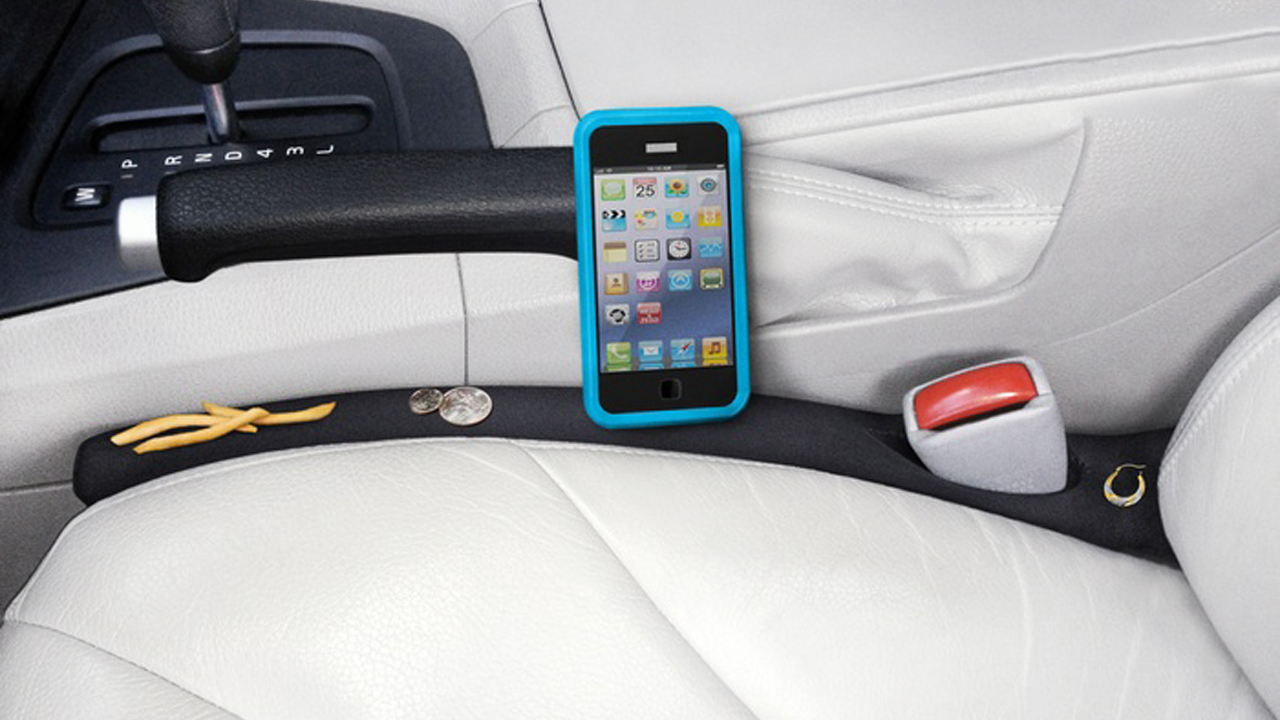 Part of keeping your vehicle clean is prevention. Almost everyone has dropped something in between the seat and the console. In some cases, it can be your phone and it can be tough to reach when it falls down there. If you eat in the car, you can easily drop crumbs or french fries. Even dirt and pollen can find its way into this space, creating a mess in between. The best way to keep this from happening is to get a piece of pipe insulation. Cut it to the appropriate size and stuff it in between the seat and the console. This will create a barrier so that you never need to worry about anything falling down there again.
#2 Remove Stubborn Stains From Hard-To-Reach Places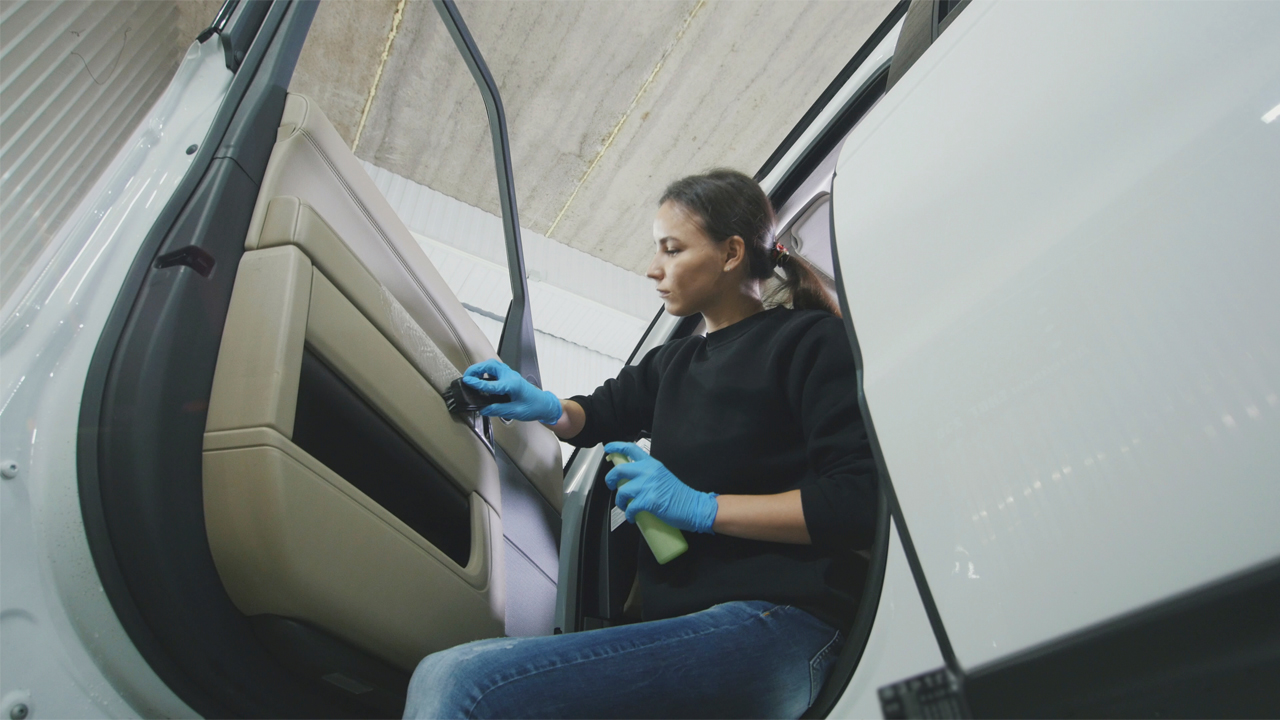 There are plenty of small spaces and groves in your vehicle. When you are cleaning, these places can be difficult to reach. For example, if your drink spilled over in your cup holder, the liquid can dry and leave stickiness behind. When it comes time to clean your vehicle, you might not be able to reach these small places. The best way to get these stubborn stains out is to use a Mr. Clean Magic Eraser. The soap in the sponge is strong enough to remove even the most stubborn stains and the Magic Eraser itself is small. It can also be folded and bent so that it can reach the smallest areas of the vehicle.
#3 Cleaning Dust From the Vents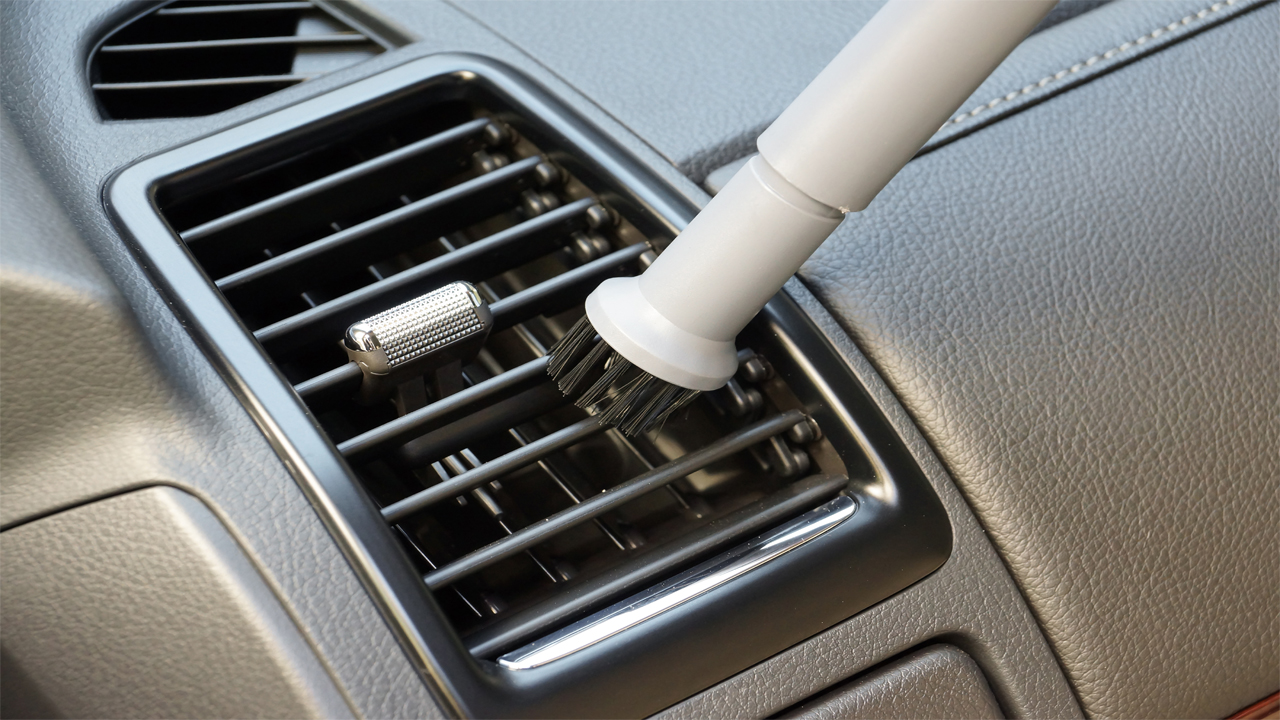 If you don't keep the vents in your vehicle clean, each time you turn on the heat or the air conditioner, the dust will blow out all around the car. What's worse is that it can be a real pain to shove a rag into each of the vents. If the rag that you are using does it, your finger may not fit in with the rag. This will make removing the dust from deep inside the vents difficult. The best way to remove all the dust quickly and easily is to use a sponge brush. It will fit perfectly inside the vents and the dust will stick to the sponge. Best of all, you can find these sponges at any hardware store or craft store and they cost less than $1.00. This is one of the easiest, cheapest, and most genius car cleaning hacks.
#4 Make a Natural Air Freshener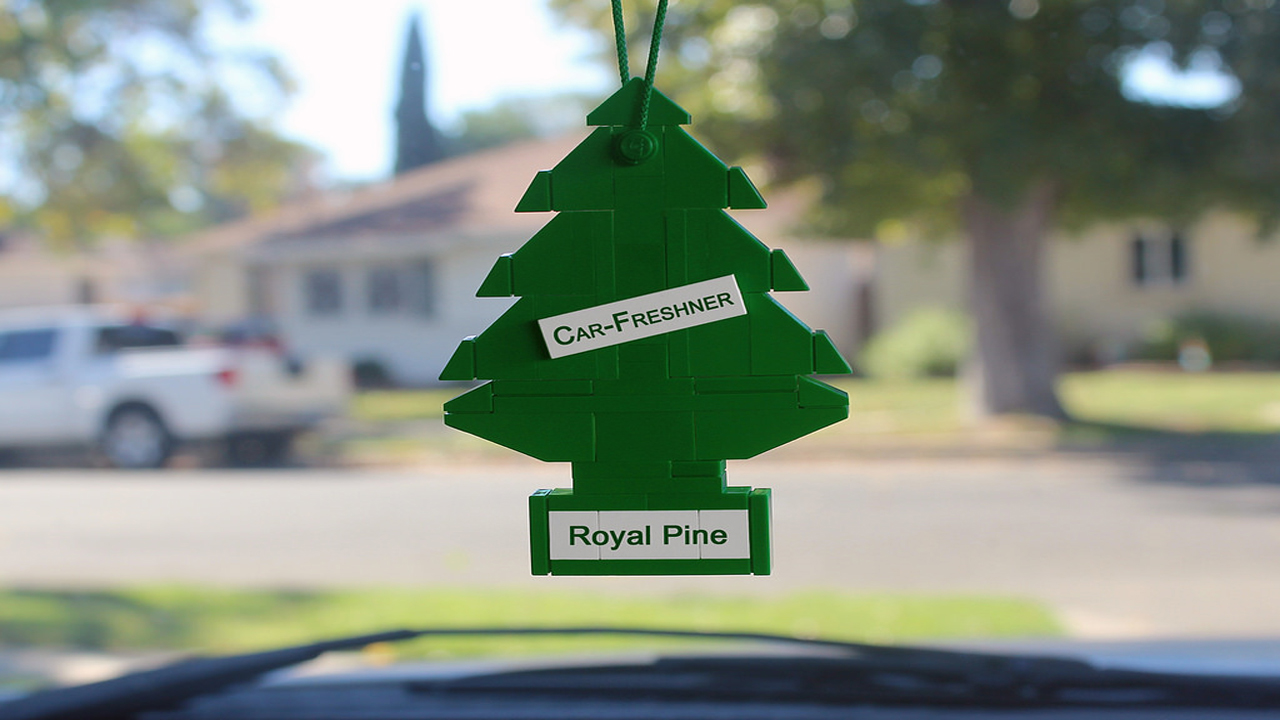 If you are tired of hanging a scented tree from your rear view mirror to keep your car smelling great, you should think about using essential oils. These oils come in a variety of scents and they are all natural. You can make a great air freshener using essential oils on your own. All you will need is a clothespin, cotton balls used for crafts, a hot glue gun, and a bottle of your favorite essential oils. First, place 5 drops of hot glue on the clothespin and place a cotton ball over each drop. Next, pour a bit of our favorite essential oils on each of the cotton balls. If you have a unique blend that you like, you can use that too. When the glue and the oil have dried, you can clip the clothespin on your visor, on one of the vents, or in any other place that you can find to put it. When the smell starts to fade, you can pour more of the essential oils on the cotton balls.
#5 Sanitize Your Seats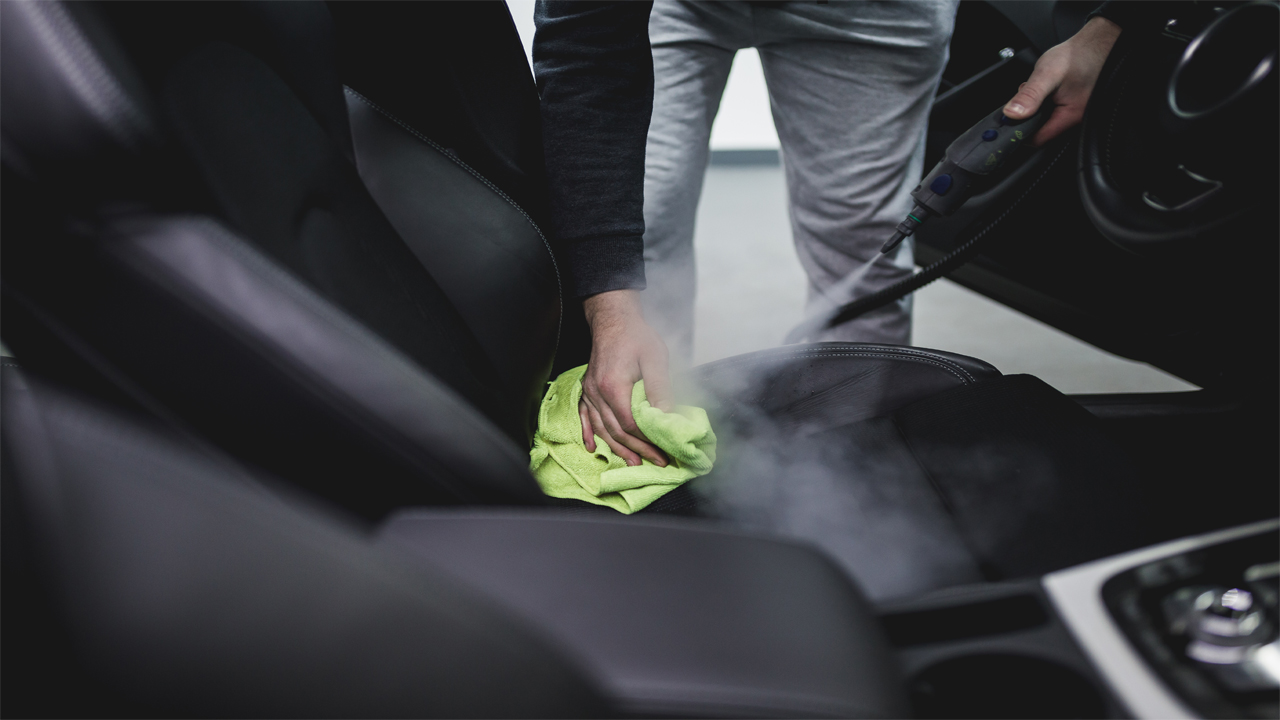 It is easy for your car seats to become smelly. If you smoke in the car or if you leave damp clothing on your seats, it can be quite difficult to get rid of the smell. If you want to freshen your seats, it is very simple. Start by sprinkling a powder carpet cleaner on the seats. Allow the powder to sit on the seats for about 15 minutes and then vacuum the seats. This should make your seats and your whole vehicle smell great.
#6 Keep Tissues With You In the Vehicle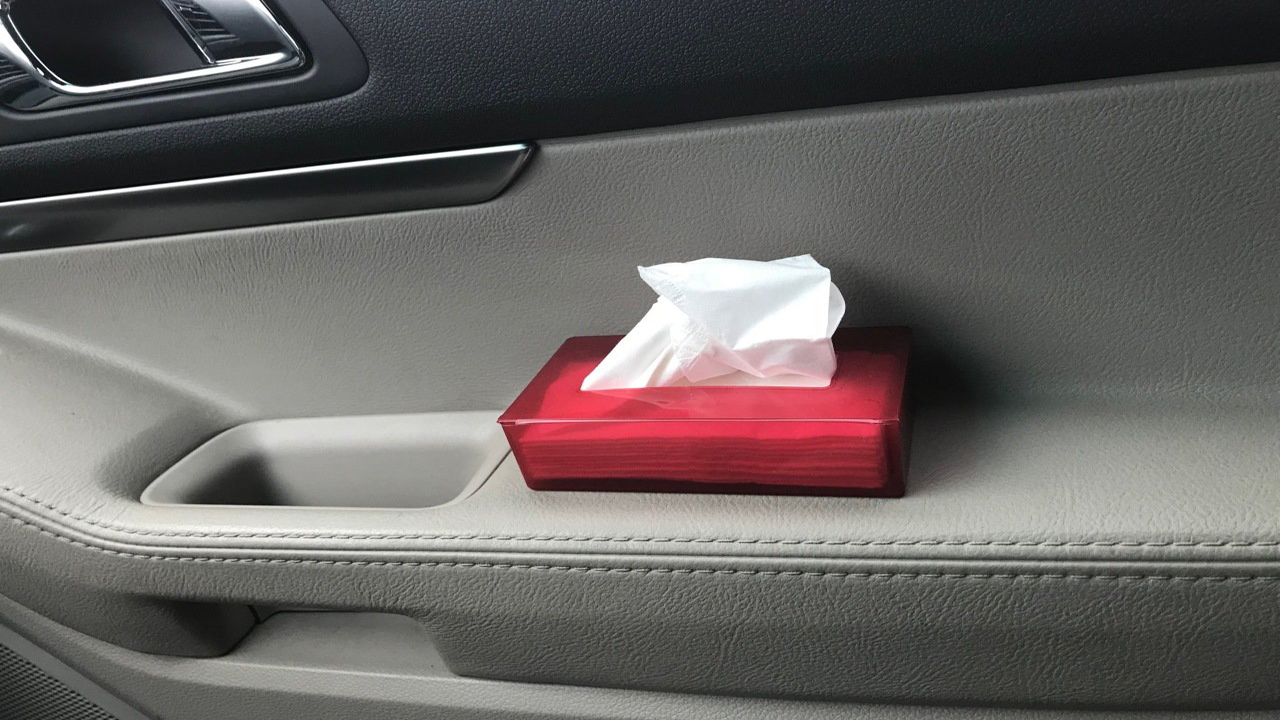 Most people keep napkins in the glove box so that they can blow their nose. The only problem with this is that they can be difficult to reach when you are driving. If you want to keep tissues in your vehicle and you don't want to take up too much space, you can make your own tissue dispenser. Start by cutting a rectangular hole in the middle of the lid of a coffee cup. Next, get a new box of tissues and cut them in half. When you put the tissues in the cup, you can pull each one through the lid of the cup. Best of all, you can keep it right in your cup holder. You no longer need to worry about reaching for napkins or a tissue box rolling all around the floor.
#7 Vacuuming Your Vehicle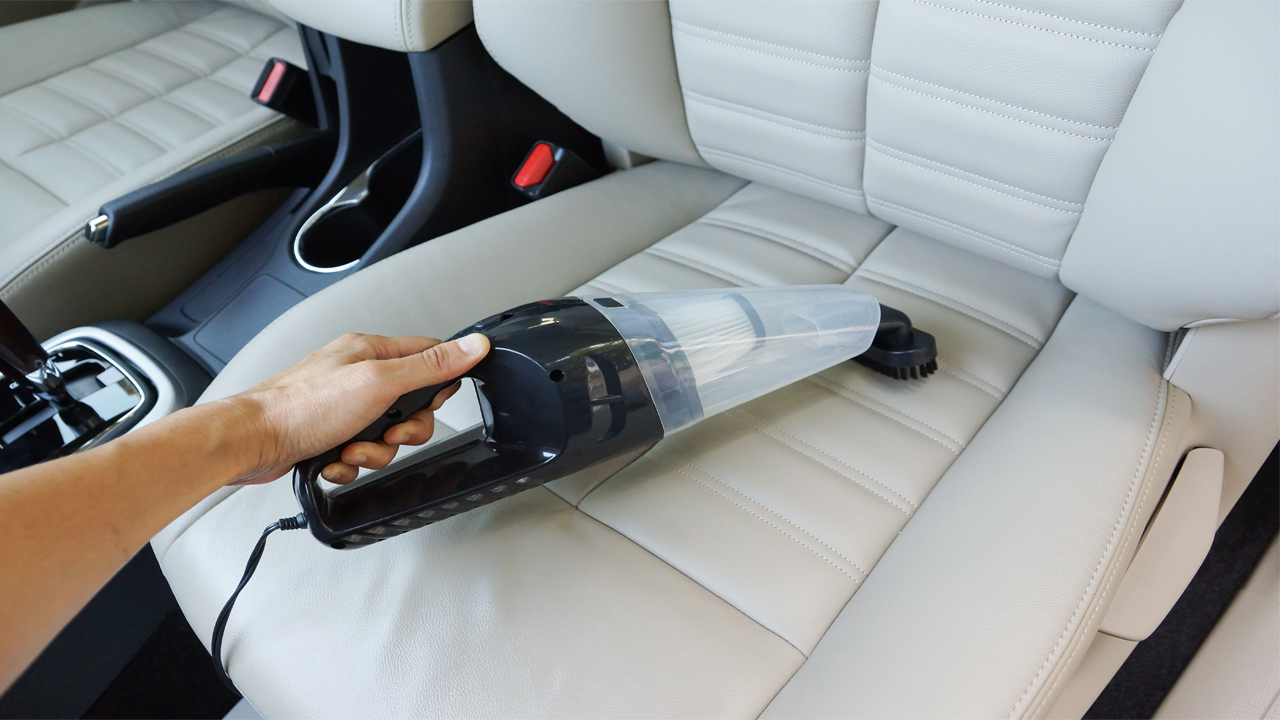 It is a good idea to vacuum your vehicle regularly. This will remove all of the dirt and debris that you bring into the vehicle on your feet. If you have a vacuum with a special wand that is shaped to remove dirt from small places, great. If not, you can make your own. Start by placing a cardboard tube from a paper towel over the end of the vacuum wand. Secure it to the wand with duct tape. Next, crush the other end of the tube so that it has a narrow opening and secure that end with duct tape also. This will help you create a small wand that can get into the small cracks and crevices in the vehicle.
#8 Keep a Trash Can In the Vehicle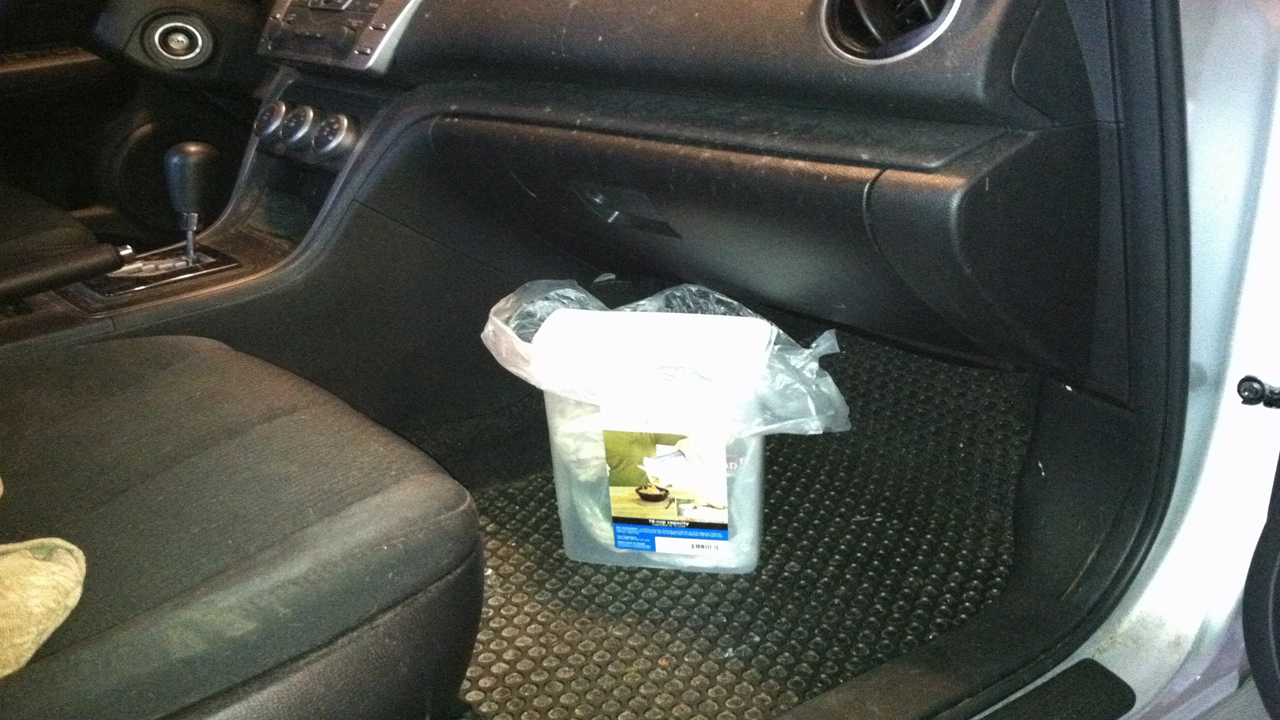 You should always keep a trash can in your vehicle. If you blow your nose, if you eat and have food wrappers, or if you have any type of waste, you cannot throw it out the window. If you do, you risk being fined for littering. Instead, you can keep a trash can in the vehicle. You don't need to buy a large, bulky trash can from the store. Instead, you can make your own. All you need is a plastic cereal container and a plastic bag. You can open and close the cereal container when you need to throw something away so you don't need to worry about the trash falling out if you take a sharp turn.
#9 Polish the Leather On Your Dashboard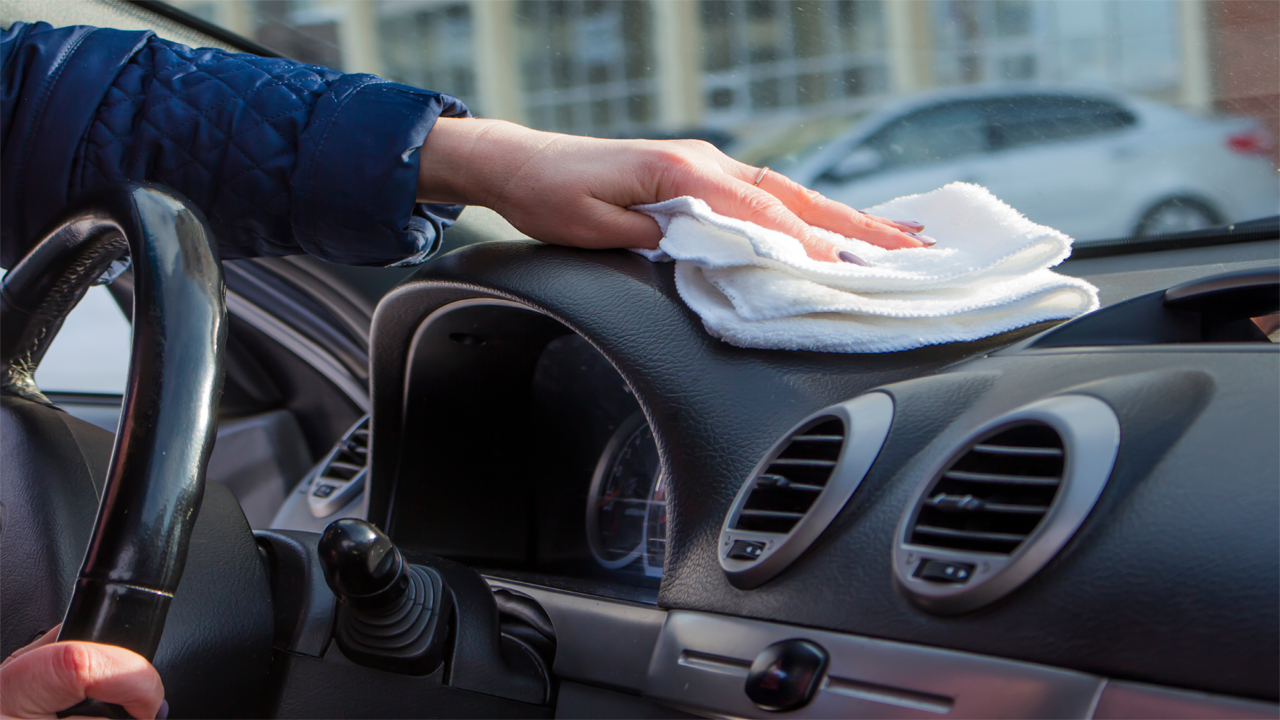 It is not uncommon for dust and pollen to build up on your dashboard. Rather than spending a lot of money on cleaners designed for the interior of automobiles, you can find what you need right in your kitchen. Pour a small amount of olive oil on a cloth and wipe down the dashboard. This is a cheap and easy way to clean the dashboard and the olive oil will keep the dust from building up again.