1. A Foldable Mini Selfie Drone.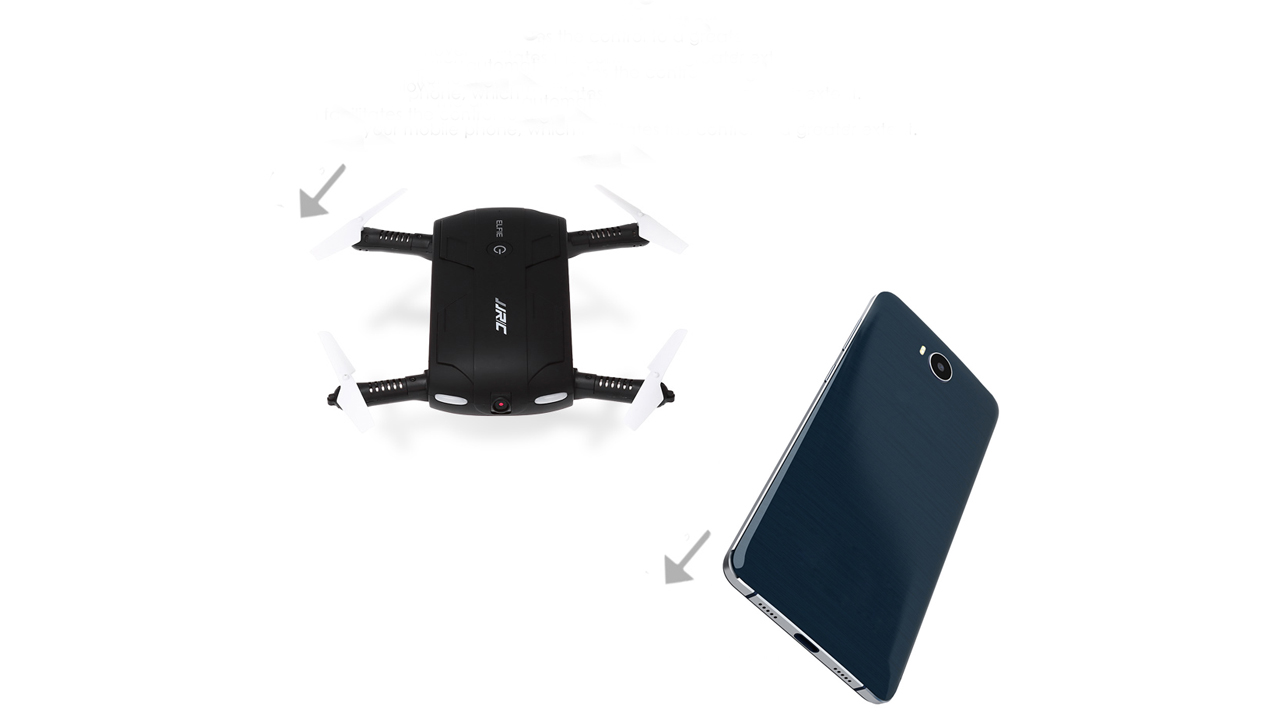 Ever wish you could take the perfect selfie from out of arm's reach, or from beyond the range of your selfie stick? What you need is a camera that takes to the air. At a glance, it may just look like a cell phone. But fold out its propeller arms, and this mini drone is ready to hover virtually anywhere you want it in order to get that perfect shot. With a built-in HD camera, this quadcopter transmits video or still images in real time to your phone.Once you've got the shot you want, safely land your selfie drone at the touch of a button.
2. The KW88 Smart Watch.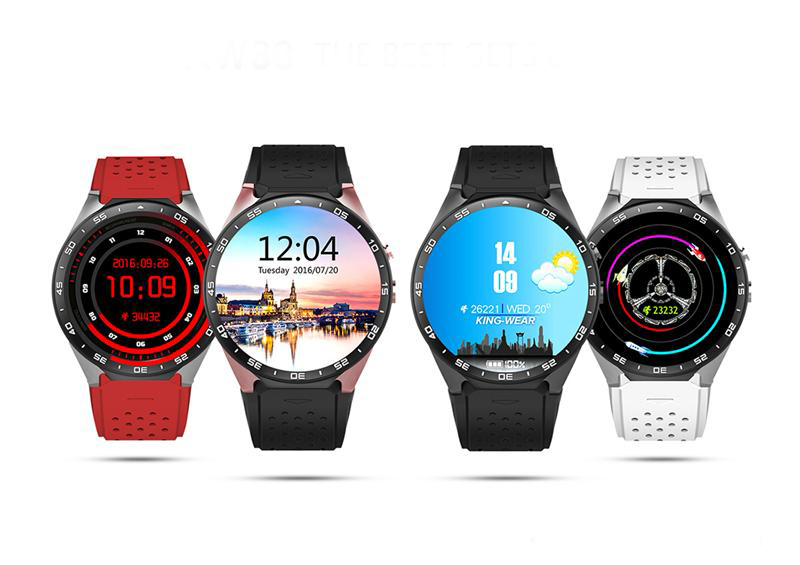 At first, it may just look like a diving watch. But power it on, pair it with your phone, and this smart watch will do just about anything. It's like wearing your smart phone on your wrist, except that wearing it on your wrist allows this watch to do things like monitor your heart rate and track your sleep. With a variety of digital watch face themes to choose between, the KW88 is a wearable way to dial calls and answer your phone, browse the web, check the weather, be a text messenger, measure the distance you walk, take photos, and serve as a calendar where you can set reminders and alarms. While you can't exactly ditch your phone, the KW88 Smart Watch is a convenient way to access it.
3. A Hidden HD Camera USB Charger.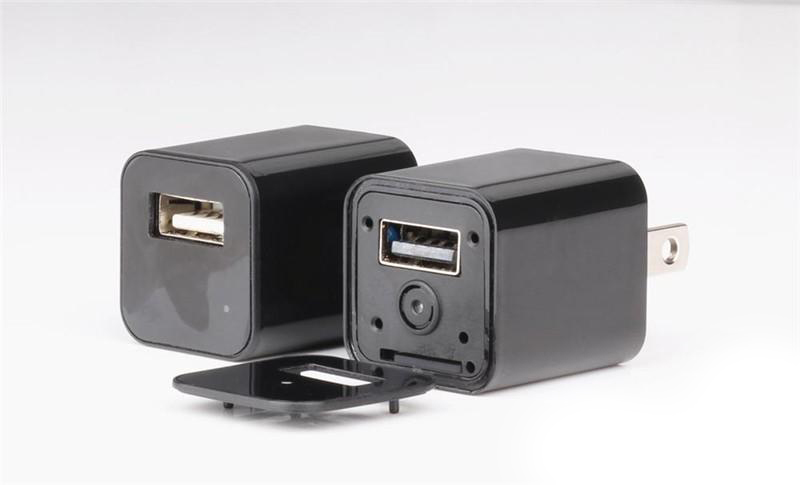 Need to keep an eye on things when you're not around?This seemingly-innocuous gadget looks like a simple wall-mount USB charger. But on closer inspection, you'll find that it's watching you back. Featuring a 32GB internal memory and 1080p high-definition resolution, this hidden camera starts recording as soon as a memory stick is inserted and you plug it in to an electrical outlet. And if it reaches capacity, it won't stop recording. Instead, older files will simply be overwritten. Oh, yeah. It records stereo sound, too! When you're ready to review your hidden video, the camera also comes with a USB cable for easy downloading to your computer. And in case you're wondering how this is related to mobile devices, it is also a functioning USB charger.
4. An Outdoor Waterproof Solar Charger.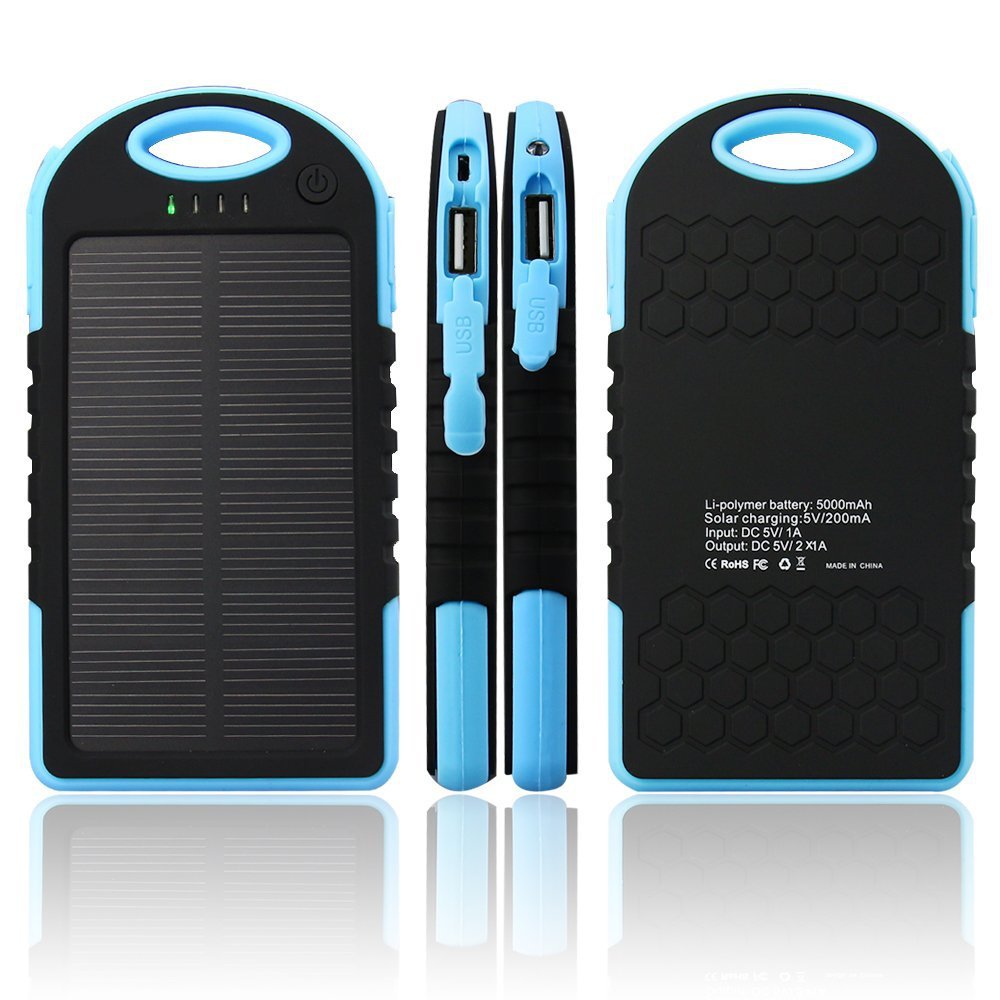 Want to make your primitive campsite a little more civilized? Maybe you're ready to decompress with a relaxing weekend at the lake, but your kids aren't so eager to unplug. If so, this 10,000 milliamp-Hour solar power bank could be the solution. With a built-in LED flashlight and two USB charging ports, all you need is a little sunshine to keep your devices charged. And if it does rain, no worries. This solar charger can take it. Not a bad way to smooth things out while you're roughing it.
5. A Mini In-Ear Wireless Bluetooth Earbud.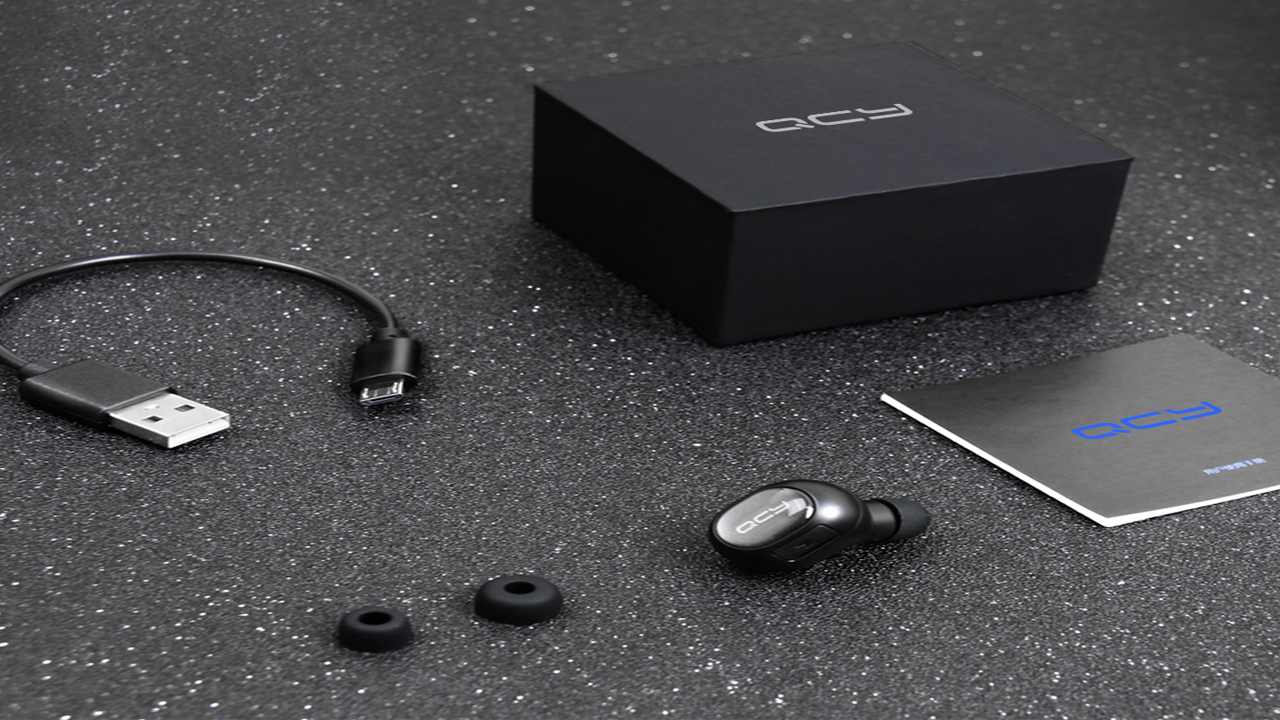 Looking for a wireless and hands-free way to listen to your favorite podcasts or music? Bluetooth 4.1 technology makes this earbud a breeze to pair with your 4G phone at the touch of a button, and without performance degradation or draining your battery too quickly. With a range of 33 feet, or 10 meters, this device's battery can keep going for up to four hours of continuous use. And if the battery does run low, the earbud supports fast charging to get right back to work. Lightweight and compact, this gadget fits comfortably into the ear, and has a built-in microphone for when you need to take a call, allowing you to keep your hands on the wheel, or whatever else you're doing.
6. A Smart Phone Flexpod.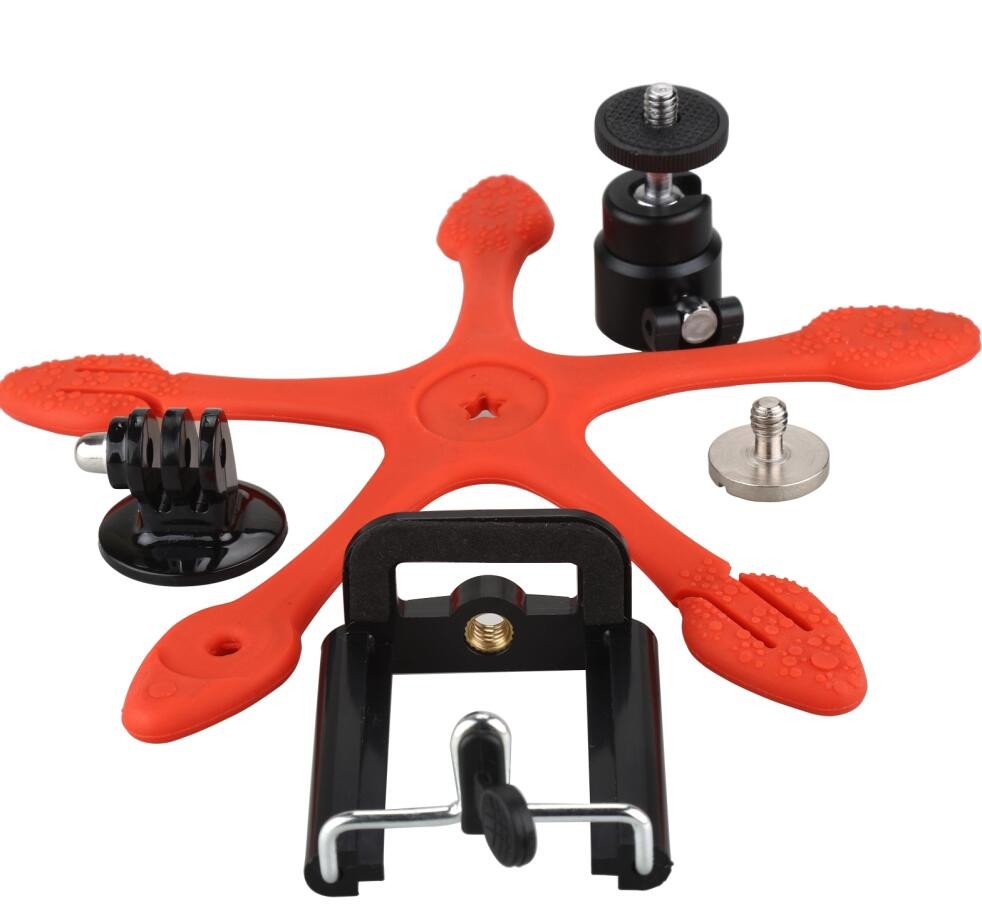 Sporting five flexible legs, unlike a traditional tripod, this lightweight pod can mount your phone or camera to virtually anything its legs can wrap around or stand on. It comes with a clip that will hold any mobile phone, a standard 1/4" camera mount, and even a GoPro adapter, making the Flexpod an extremely versatile accessory for photography on-the-go. And if you're still not sold, the Flexpod can go where selfie sticks no longer can. That's right. It's even permitted in Disney and Six Flags theme parks that have banned selfie sticks.
7. The Anti-Gravity Case.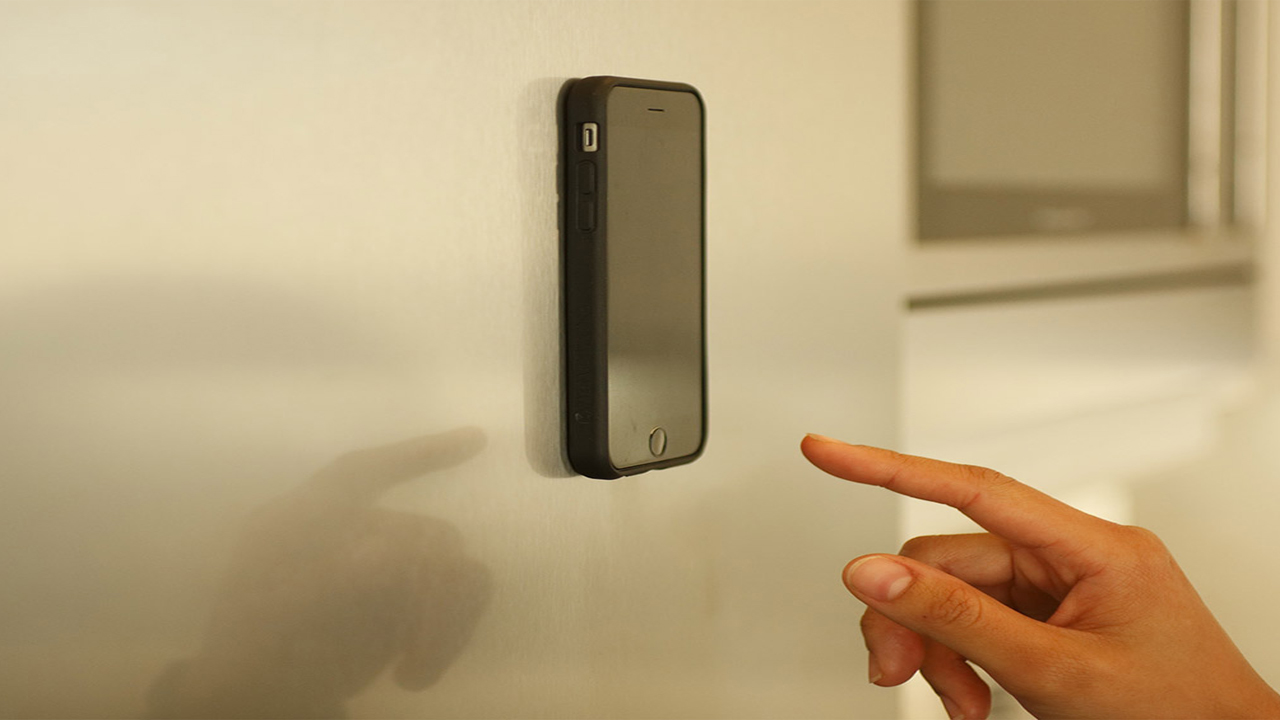 Give your hands a rest with this nifty little gadget that will stick to just about any flat, smooth surface. With millions of tiny suction cups creating a vacuum, this rugged case allows you to adhere your iPhone to non-porous surfaces like glass, mirrors, whiteboards or tile. And while the nano-suction technology allows this case to securely support your iPhone's weight, it's easy to remove from wherever you've mounted it, and without leaving any residue behind. So whether you're taking a selfie, streaming video, or recording a vlog, the Anti-Gravity Case is a great way to keep your hands free to do other things, like subscribing to this channel!
8. The Camera Lens Kit.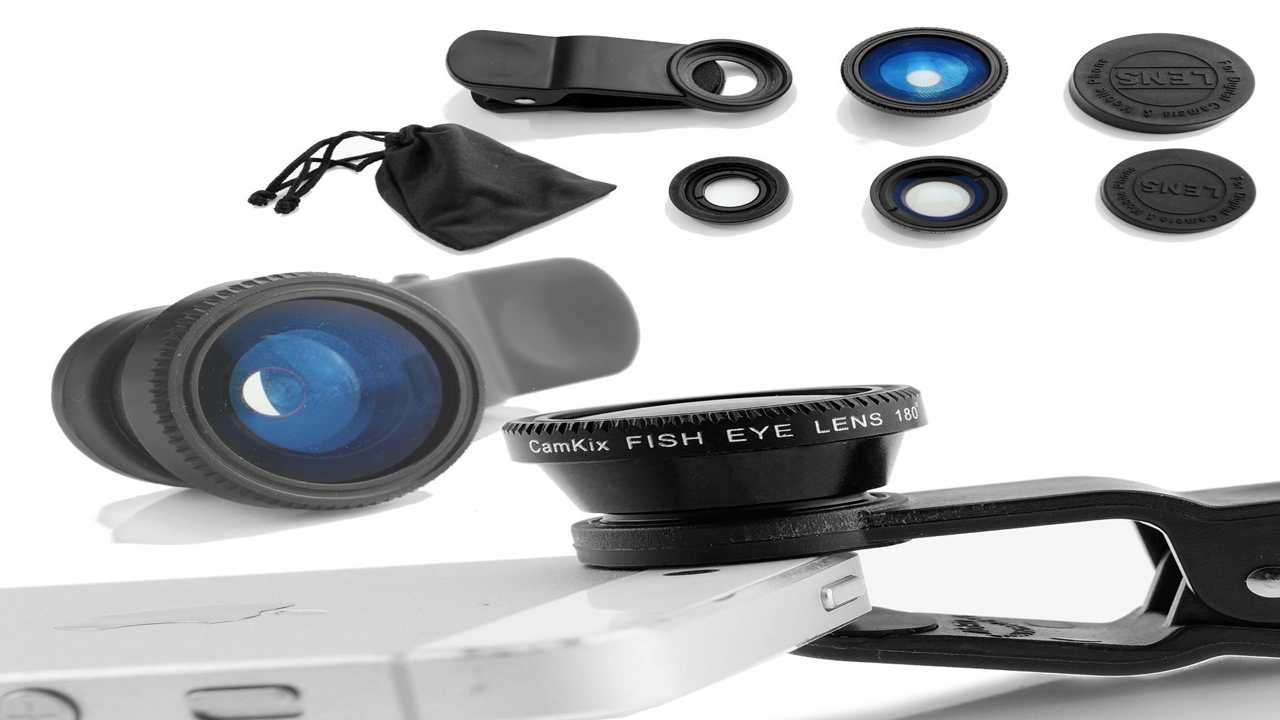 Want to add some versatility to your smart phone's limited onboard camera? This three-piece lens kit makes it a snap, literally. The super wide-angle lens catches a 180-degree field of view that your phone alone could never capture. The fish-eye lens creates a visual distortion, allowing for more panoramic, hemispherical shots that just look really cool. The macro lens allows you to get closer to your subject than your phone has ever been before, revealing sharp details. All three lenses clip on to your phone, tablet, or laptop camera, helping you take your photography to a whole new level.
9. The LED Lightning Charging Cable.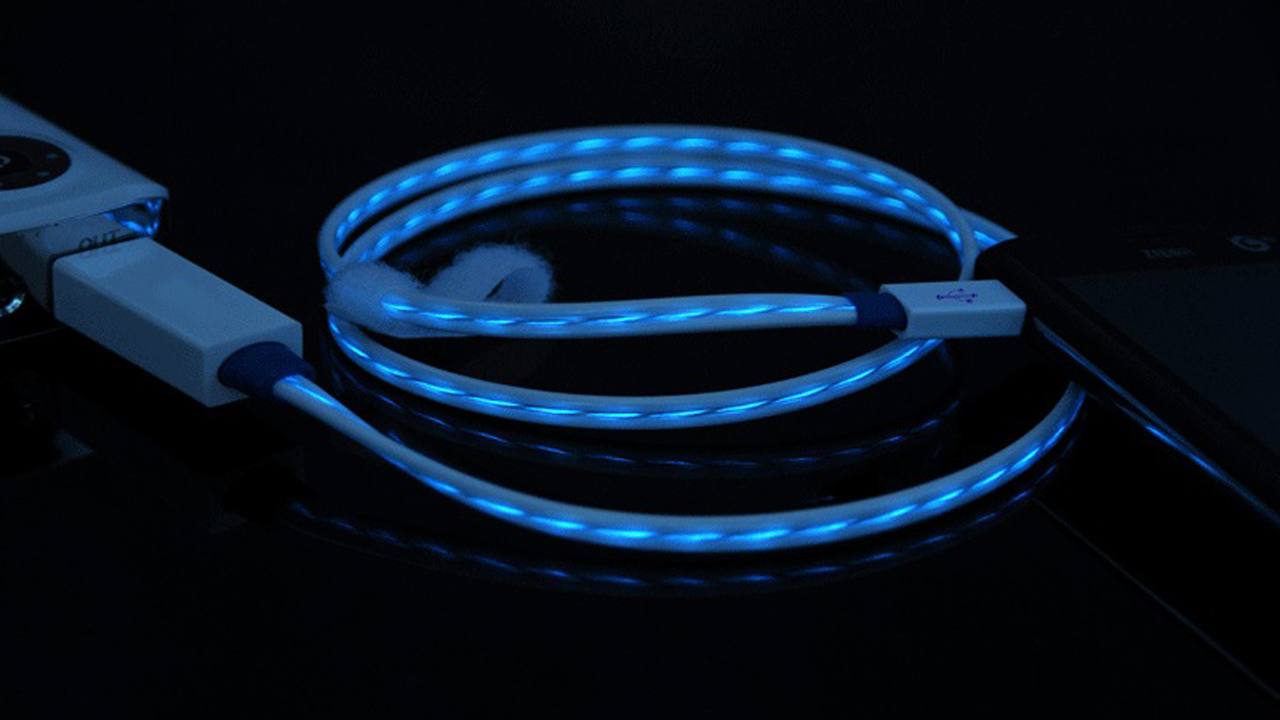 Have you ever thought to yourself, "Gee, this charging cable works OK, I guess, but I really wish it could also put on a light show?" Well, the tech gods have answered your prayers with a Micro USB charging and sync cable that features an electroluminescent light that speeds up and slows down, depending on where you're at in the charging process. Essentially, you can actually see the flow of energy. And it's available in a variety of colors. Once your device is fully charged, the light turns off and stops charging to reduce your energy consumption. So, despite what Kermit the Frog may have told you, it's easybeing green!
10. The Mobile Screen Magnifier.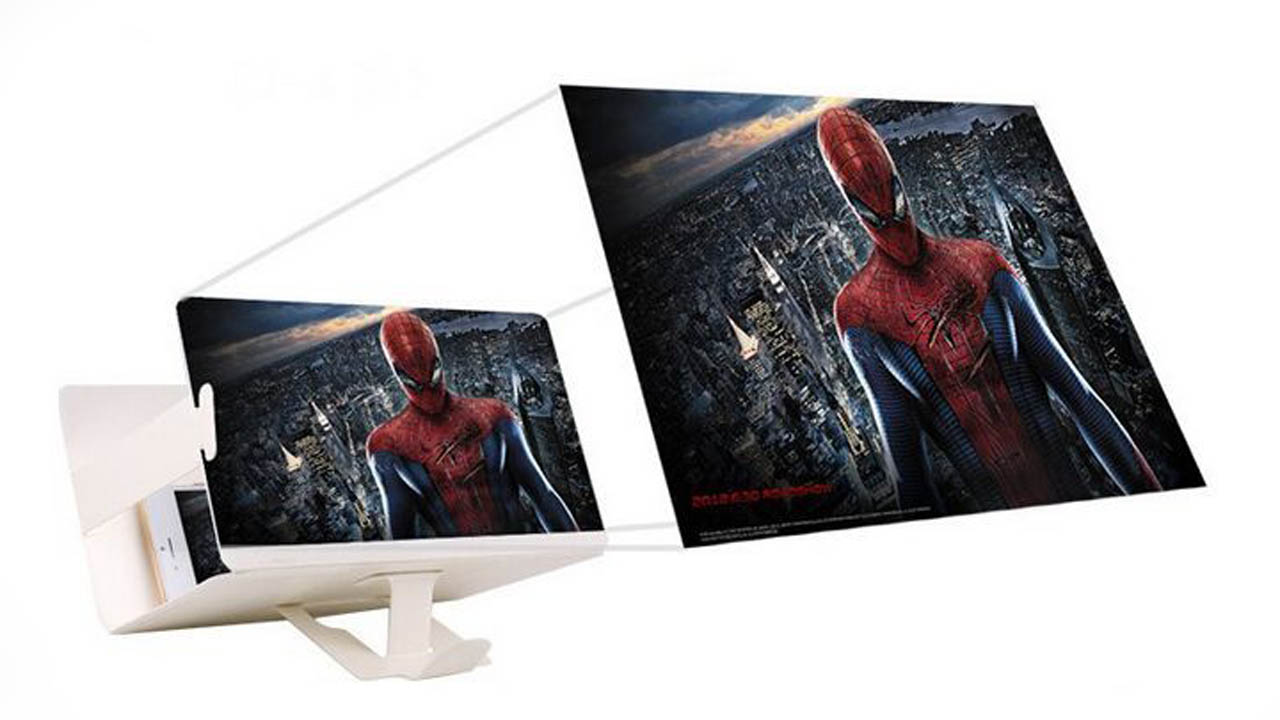 Smart phones have taken watching movies out of our living rooms to bringing them anywhere we go. The downside is being limited to your phone's small screen size. If you don't happen to have a built-in projector on your phone, this can be a problem in terms of eye fatigue. But not anymore. This folding mobile phone screen magnifier produces an image several times larger than your smart phone alone is capable of. Just place your phone into the frame, then adjust the lens to the image size and angle you need, and without any additional power consumption. OK, let's face it. This is really just a magnifying glass. But what's mind-blowing is that it took this long for someone to think of it.
Number 11: EasyHold EHM Magnet Phone Holder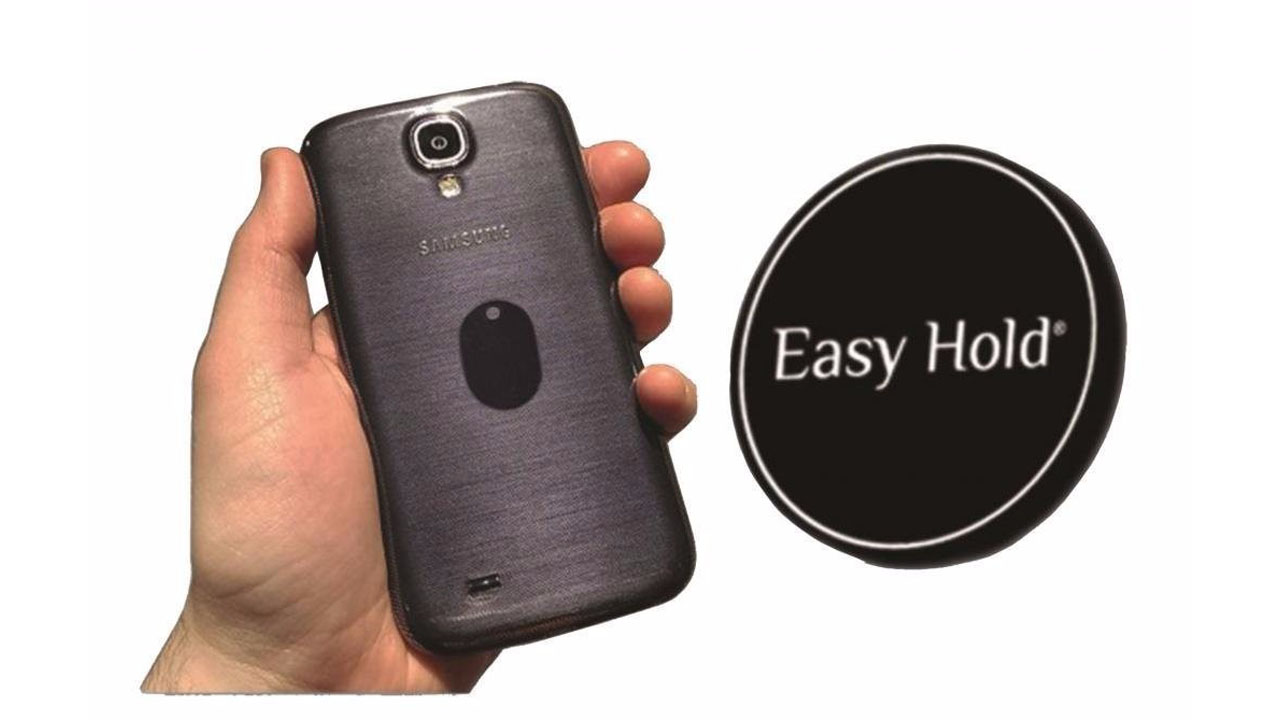 This is a great accessory for your Smartphone if you want to keep it close and always facing you. When you have your phone on your nightstand before you go to sleep, you can prop it right up with this accessory and it won't tip over. If you are going to use your phone in the car, you can stick the device to the back of your phone and click it to your car's heating vents. This will keep it in full view at all times so that you don't need to go searching for it if it rings. This also keeps it in plain view if you need to use the GPS, hands-free talking or if you like to listen to your music in the car.
Number 12: X-Ray Vision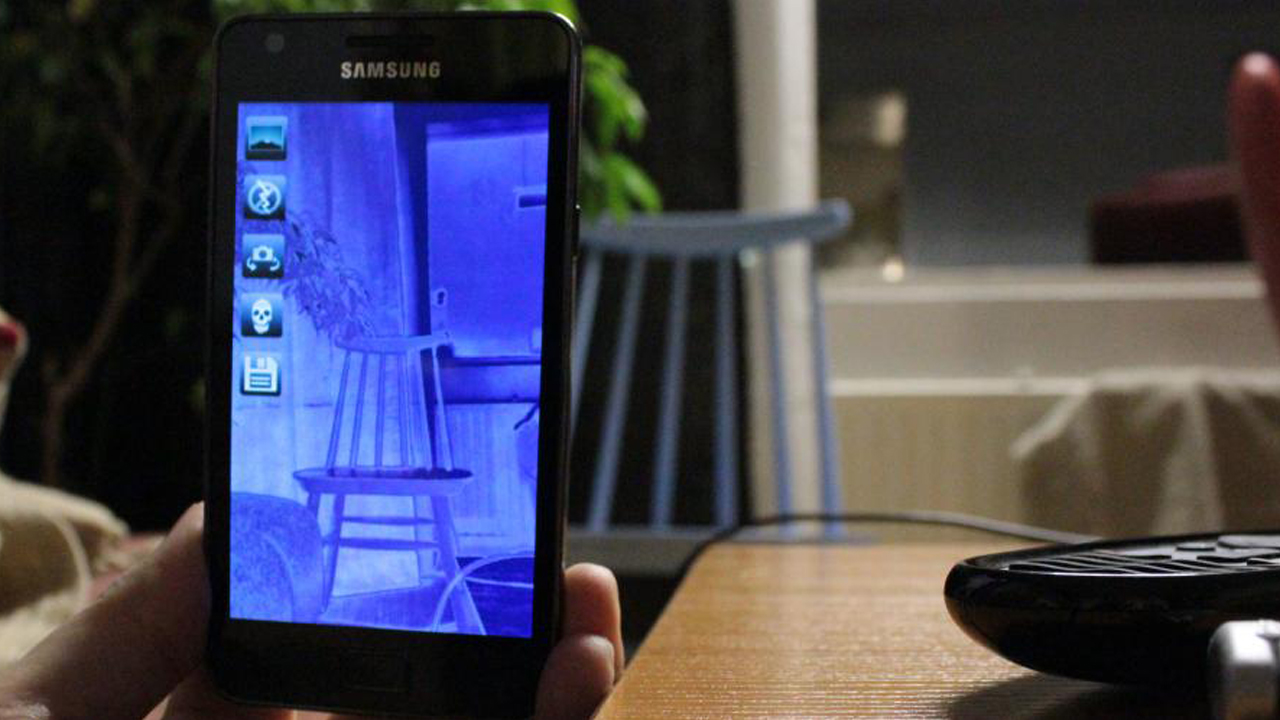 There are plenty of apps available for your Smartphone that claim to turn your Smartphone into night vision goggles that are capable of seeing in the dark and taking photos in the dark. This device doesn't enhance your phone's built-in lens the way that Sony's QX100 Smartphone camera does, it completely replaces it. With a Wi-Fi connection to your phone, you can monitor what the device is seeing in complete darkness for up to 4 hours. It has a rechargeable so if you need to film for longer than four hours, you can quickly recharge the battery. The device comes with the necessary hardware so that the butt will stick easily to your Smartphone using a simple magnet. The healthy blast of invisible infrared light is what makes it possible for this device to see in the dark for hours on end. The creators of this device are currently working to get the funding to put their prototype into production. If you want to see this device on the market right away, make a donation to Kickstarter. When it does hit the stores and the internet, it will cost around $100, which is a really good deal.
Number 13: The Wearable Keyboard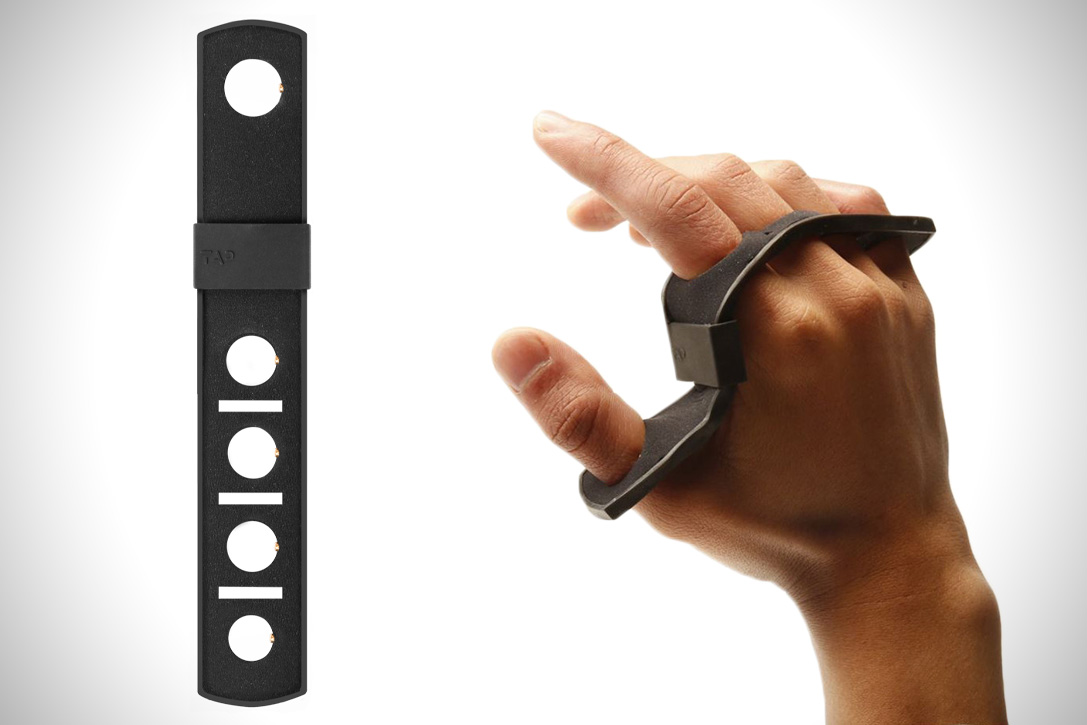 The wearable keyboard is an amazing invention that can change the way that you use our Smartphone, Smartwatch, computer, and tablet. The invention is a strap that you wear on your fingers and it can turn any surface into a keyboard. This keyboard is compatible with all Mobile devices. As long as your wearable keyboard is linked up to your device, you can type by just moving your fingers. This device makes it possible to type text without even needing to touch the device.