#1 Ebi Filet-O Shrimp Burger- Japan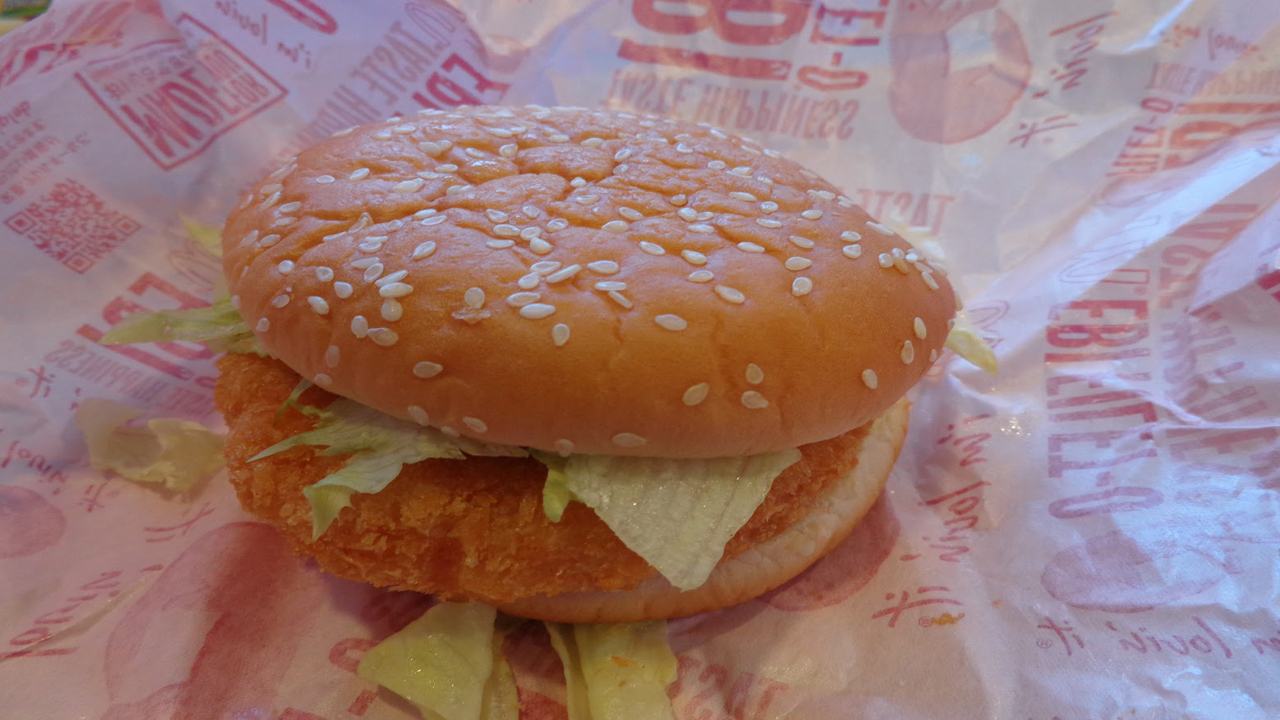 In America, we have the Filet-O Fish. In Japan, they have the Ebi Filet-O Shrimp. This is a very popular sandwich in Japan. It is a Panko-battered shrimp patty that is topped with Ebi shrimp tempura sauce and lettuce. The sandwich got its name from the Japanese model, Yuri Ebihara who helped to release and promote the burger. After you order the sandwich, you can add mustard if you like.
#2 Taro Pie- China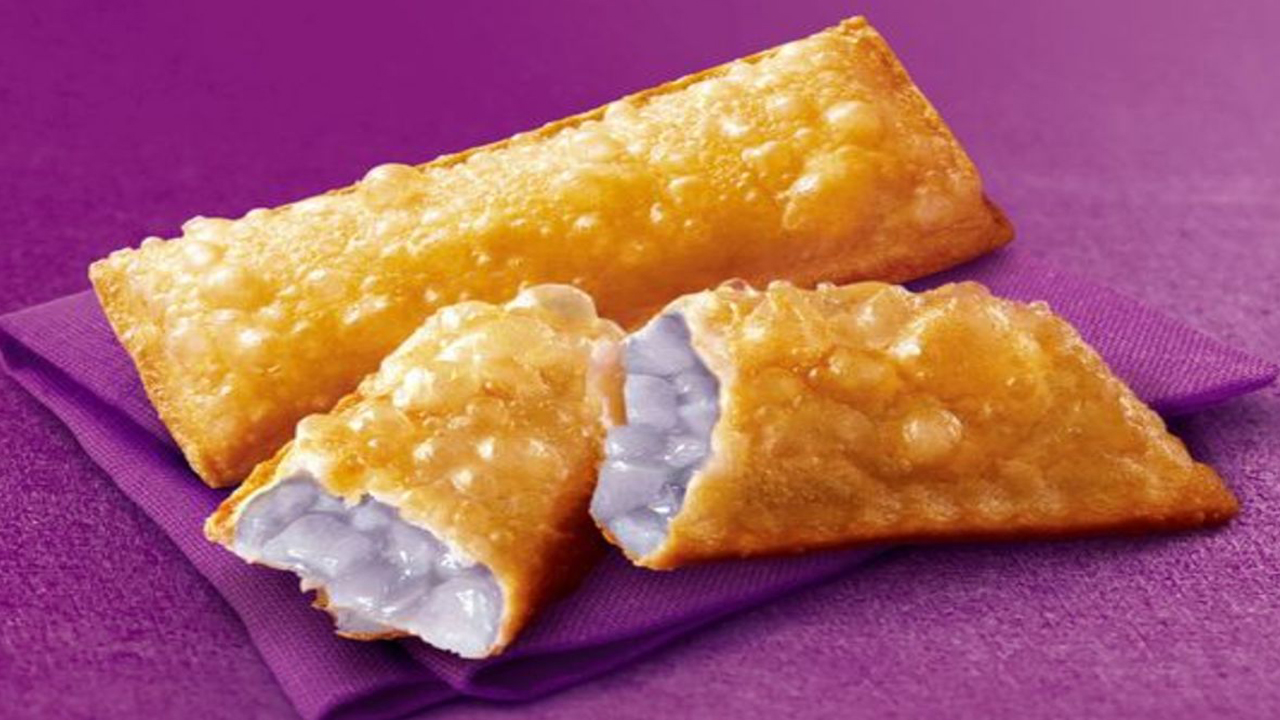 In America, McDonald's serves a great apple pie. In China, they have a taro pie. It is like the apple pie, but it is filled with taro-foot filling instead of apples. The pie has the same crispy shell as the McDonald's apple pie and the filling is a crazy bright purple. Like the apple pie, the taro pie is one of the most popular items on the menu.
#3 Ovomaltine McFlurry- Brazil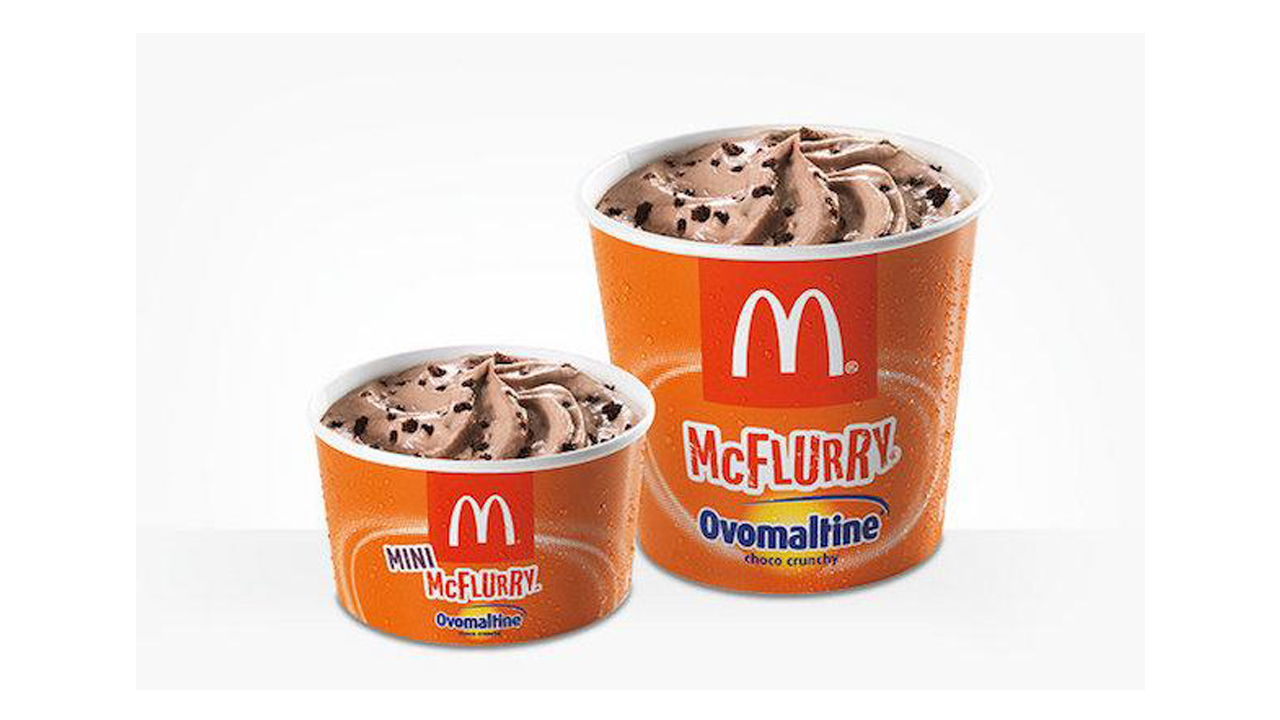 In the United States, we have the traditional McFlurry. In Brazil, they have the Ovomaltine McFlurry. It is a blended ice cream dessert, very much like the traditional McFlurry, however, it also has a scoop of Ovomaltine, also known as Ovaltine. They add the Ovomaltine to the soft-serve ice cream, topped with chocolate sauce and some chocolate chips and they have one of the most popular frozen drinks in Brazil. There are a few European countries that serve the Ovomaltine McFlurry as well.
#4 McNoodles- Austria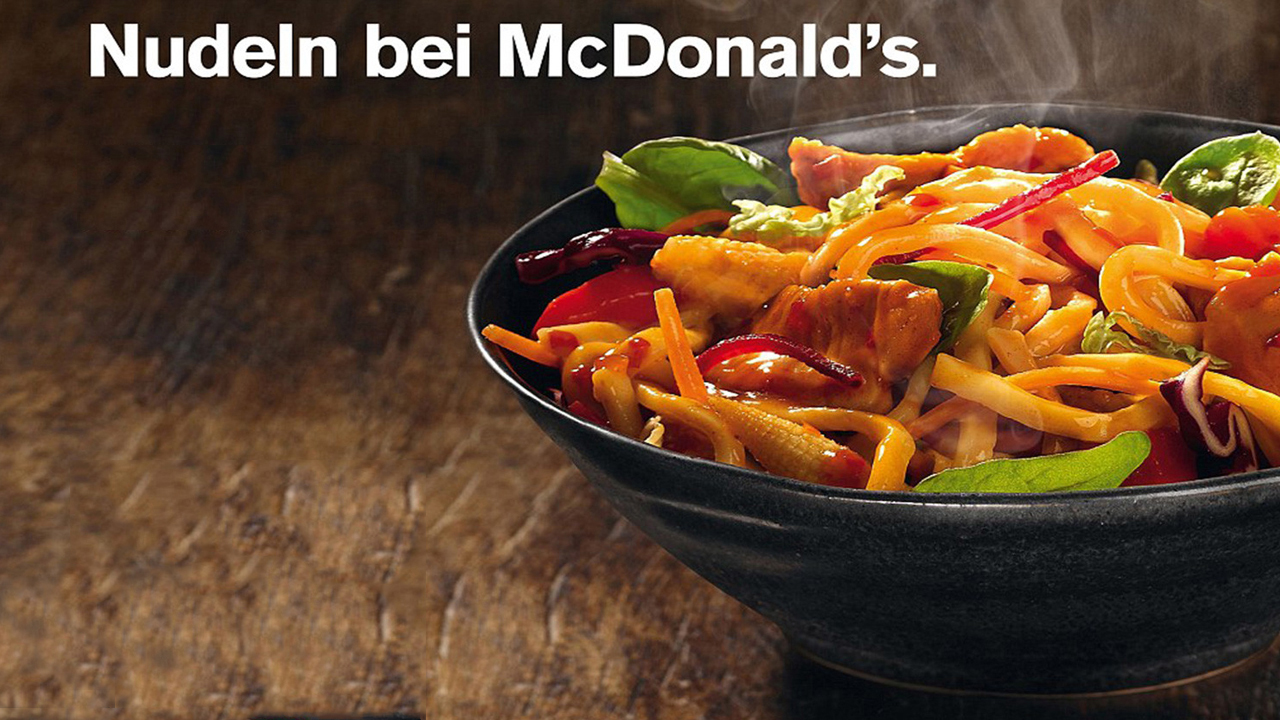 If you can get to a McDonald's in Austria, you can order a delicious stir-fry bowl of noodles with vegetables. Stir-fry dishes are huge in Austria so McDonald's decided to capitalize on the craze. The McNoodle was available in Chicken Curry flavor and Chicken Sub-Saver. The McNoodle was only available for a limited time. Most Austrian customers are just waiting until they bring it back again.
#5 McCurry Pan- India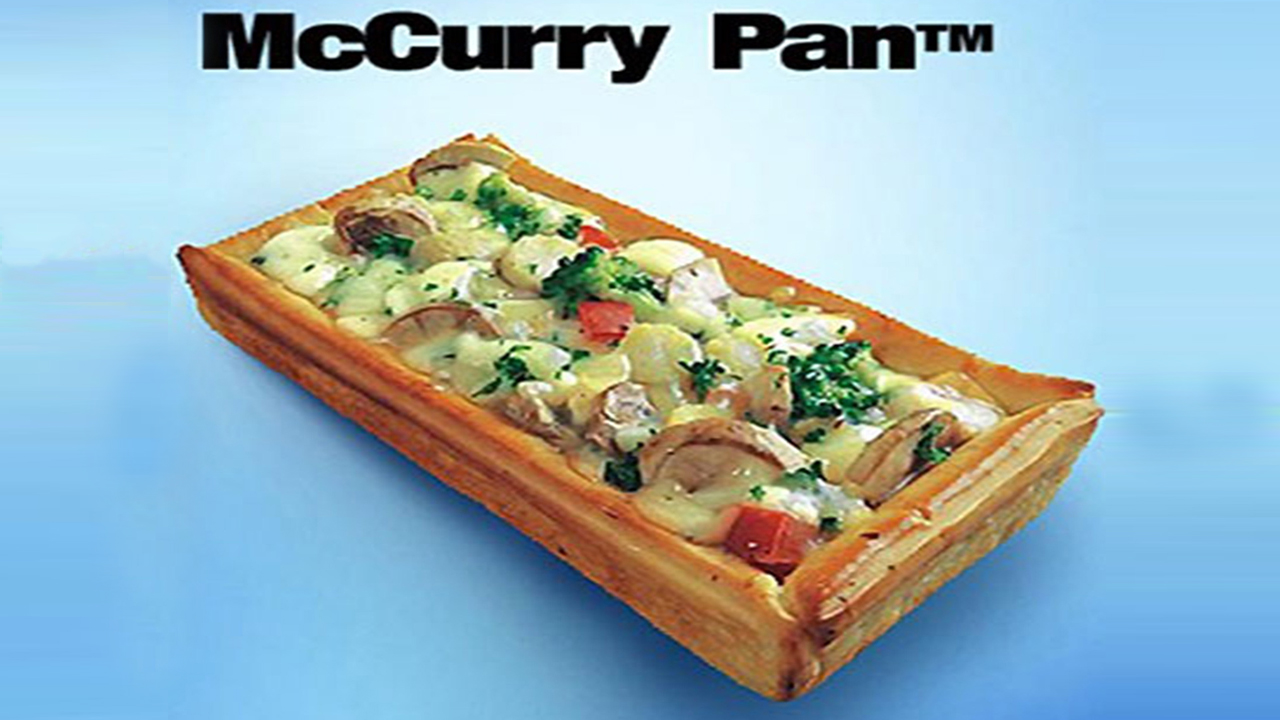 The McCurry Pan is one of India's most popular dishes at McDonald's. It is made up of curried vegetables that are baked in a cream sauce, served on a pan made out of bread. India is one of the only countries where McDonald's has a vegetarian menu. This menu was initially created at locations of religious pilgrimages in India. People on these pilgrimages are not allowed to eat meat, therefore, they created the vegetarian menu and the McCurry Pan is the best seller.
#6 McNurnburger- Germany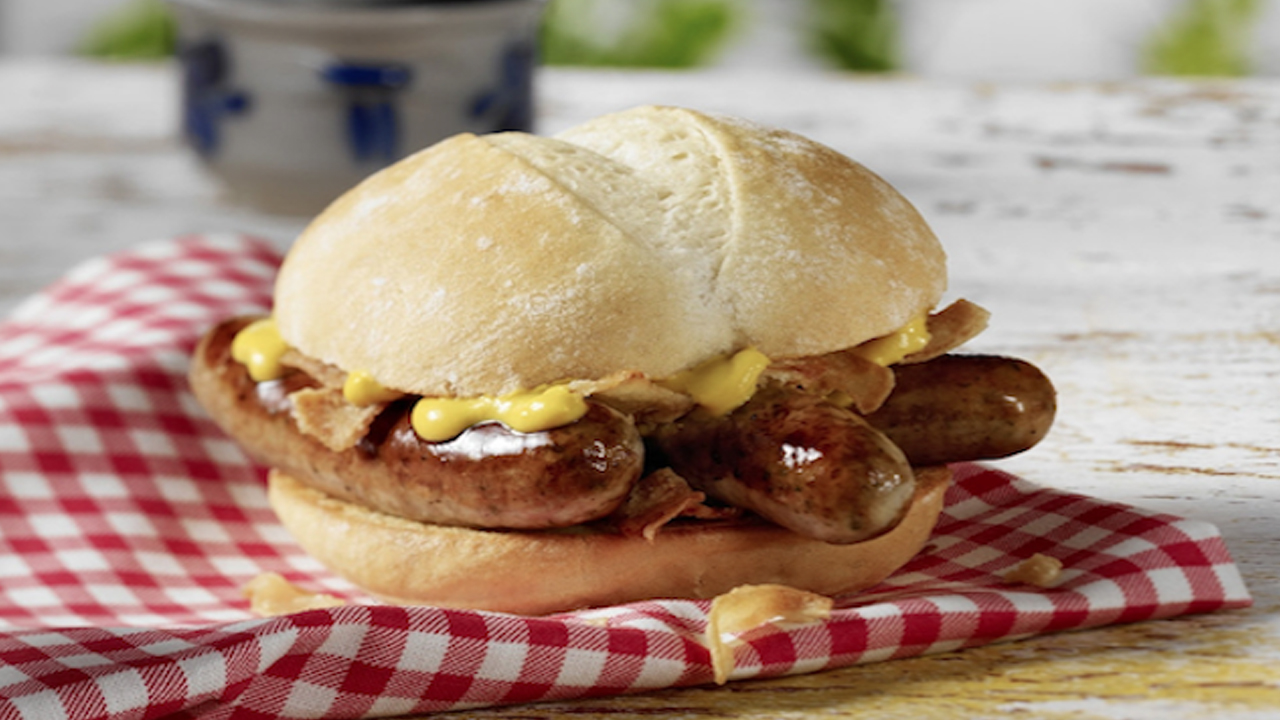 This was once of the most popular menu items menus in the German McDonald's. The sandwich is made of three Bratwurst on a bun with onions and mustard. They got the name from a German soccer player named Uli Hoenb, who also happens to own a sausage factory. The once popular sandwich got old fast and after three months it was no longer on the menu.
#7 Apricot Sundae- Turkey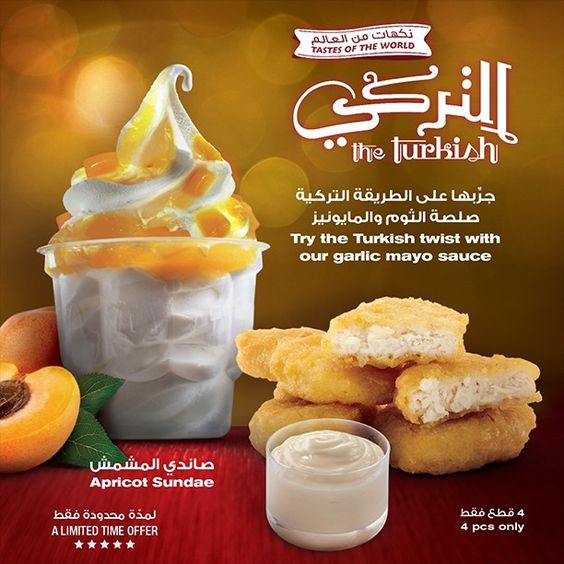 American McDonald's restaurants have traditional sundaes but we don't have the apricot sundae. This is something that you will only find in Turkey. It is soft serve ice cream with an apricot topping. Many customers dip their Chicken McNuggets in the garlic mayo sauce that is available in Turkey. Since the apricot sundae was introduced, customers started dipping their Chicken McNuggets in the apricot topping. This dessert is only served during the summer, therefore, during the winter, customers need to stick to the garlic mayo sauce.
#8 Pineapple Oreo McFlurry- Colombia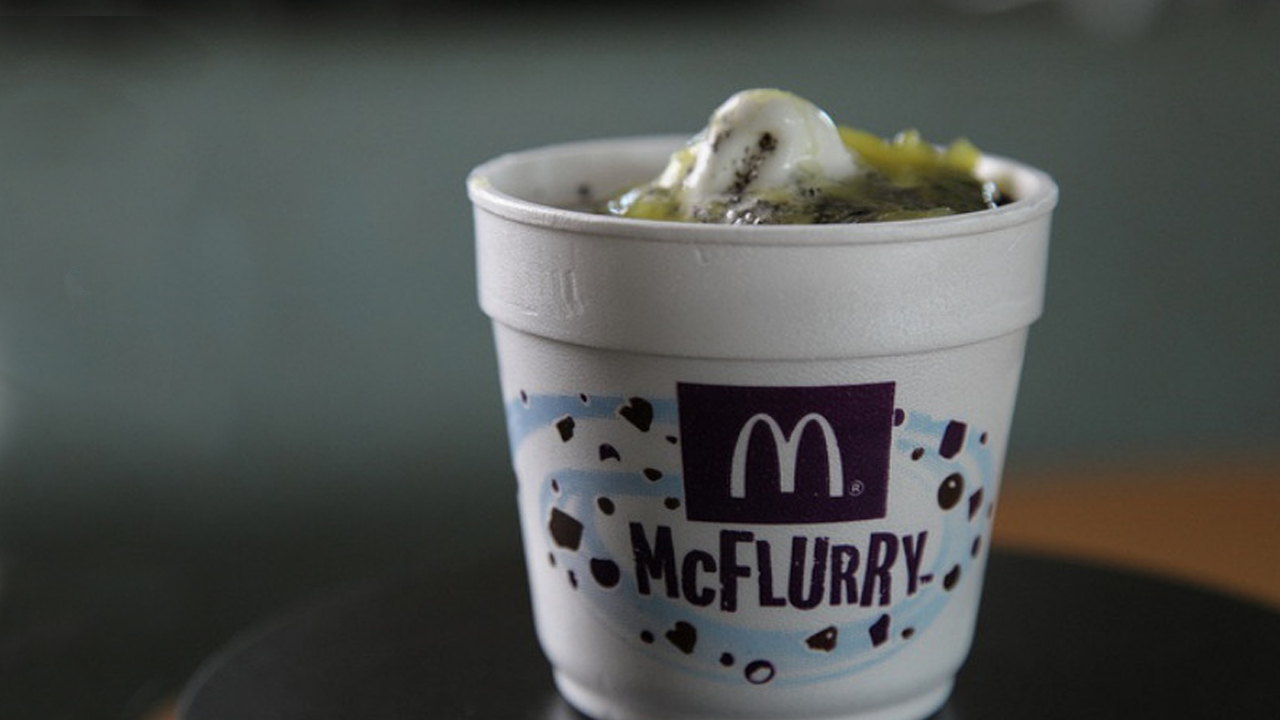 As mentioned before, the McFlurry is a very popular menu item in several countries and each has its own signature flavor. In Colombia, the most popular flavor is the Pineapple Oreo McFlurry. The McFlurry is soft-serve ice cream, topped with Oreos and pulpy pineapple. It might sound like a strange combination, however, it is very popular in Latin America.
#9 McShrimp- Russia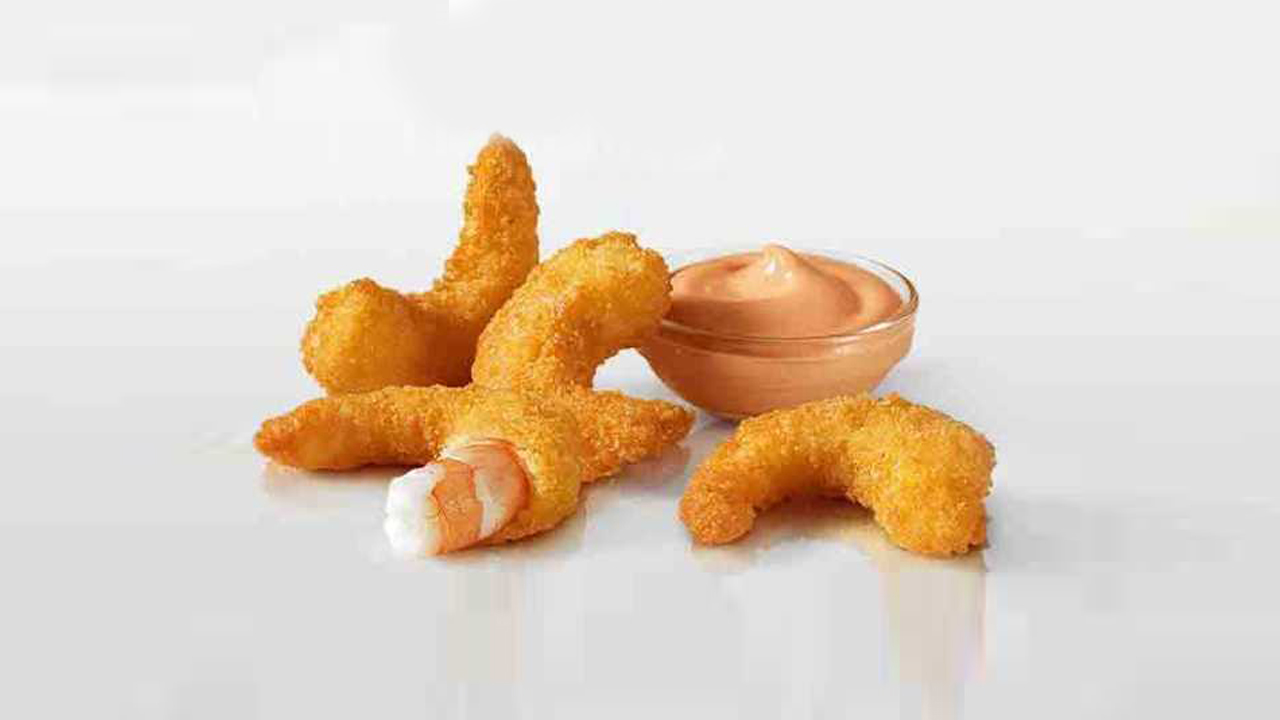 In the United States, you have the option of choosing between french fries or apple slices with your meal. In Russia, your options are even better. You can choose between french fries and McShrimp, which is an order of deep-fried shrimp. The Russians love it.
#10 Beer at McDonald's – Germany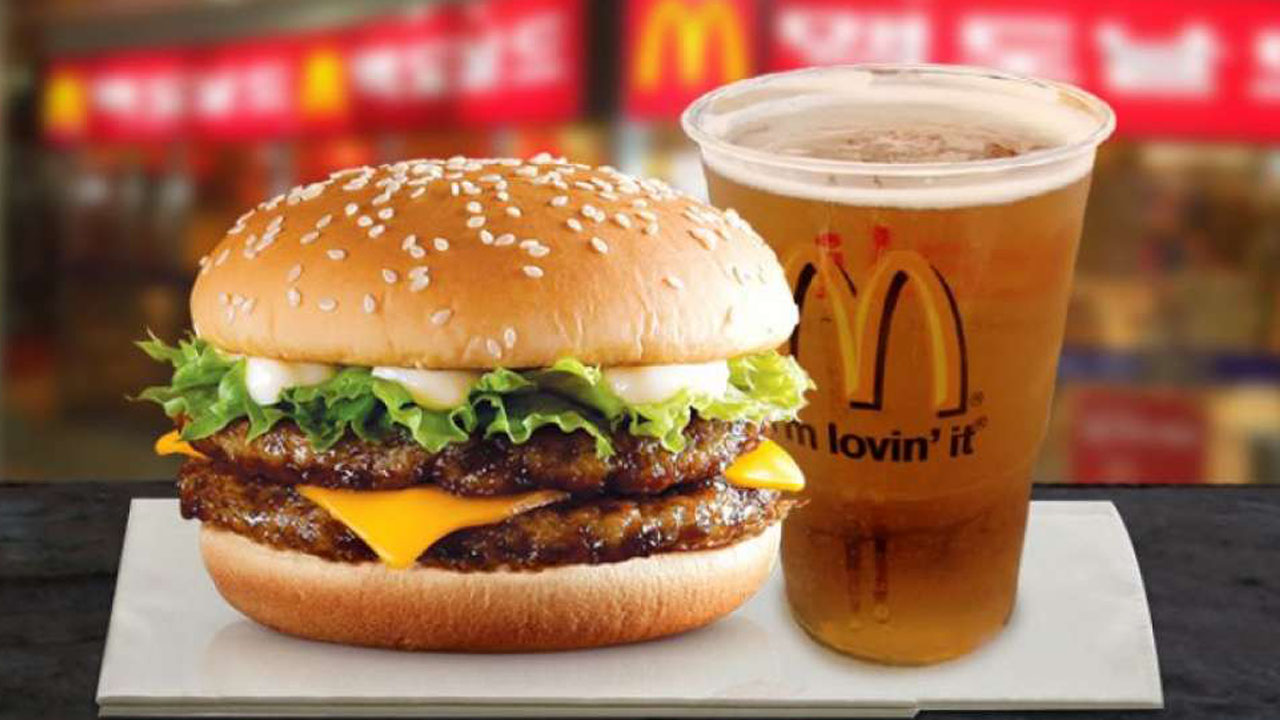 In many countries, including Mexico, Coke is the most popular drink served at McDonald's. If you live in Germany and you are of age, you can order a beer with your meal. Germany isn't the only country who currently serves beer. McDonald's in France, Portugal, and South Korea also serve beer.
#11 Mashed Potato Burger- China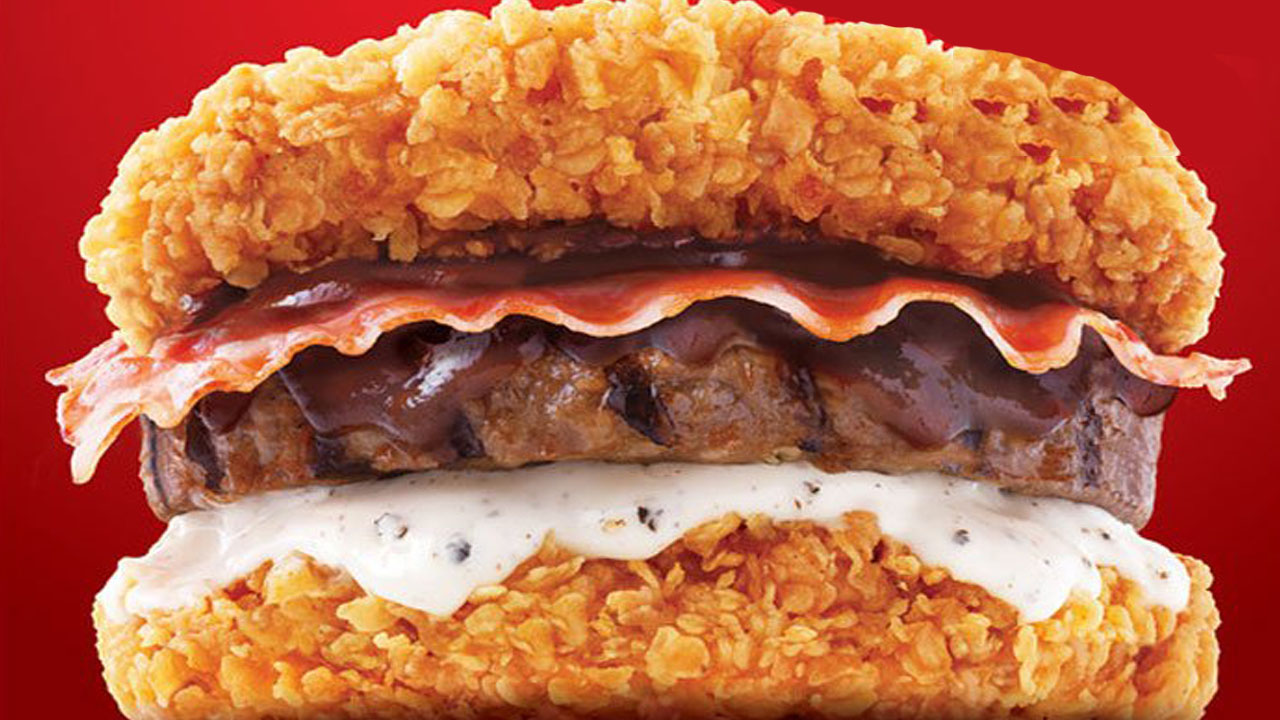 Of all the different McDonald's meals around the world, this one sounds the best. The Mashed Potato Burger is another of China's great sandwiches. It is a beef patty, topped with bacon and mashed potatoes. It was originally part of the 'Beef 2012 Manly Campaign in China' and it was a huge hit. This burger looks so good, you can only hope that American McDonald's restaurants start serving these as well.
#12 Chicken McDo With Spaghetti- Philippines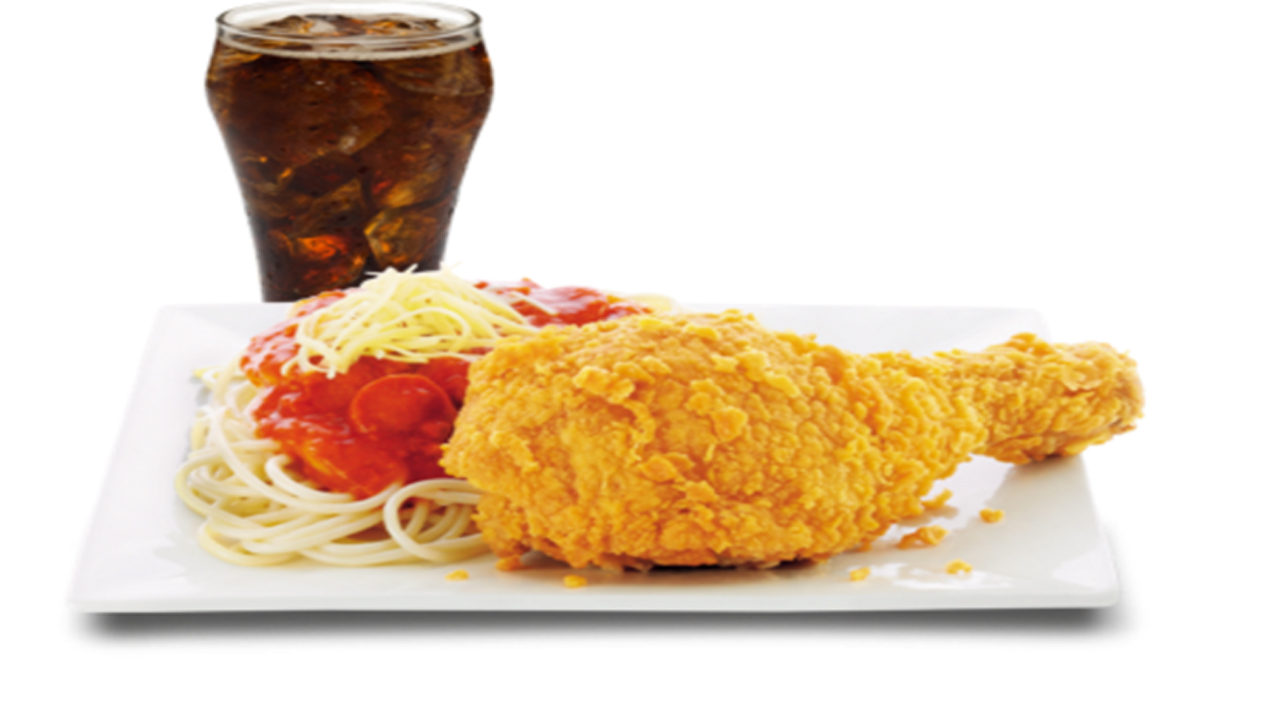 The Chicken McDo With Spaghetti is one of the most popular value meals in the Philippines. It comes with a piece of fried chicken and a serving of spaghetti with red sauce. A few American McDonald's restaurants tried to add this to their menu, but it just didn't work out.
Bonus Menu Item: The Prosperity Burger- Malaysia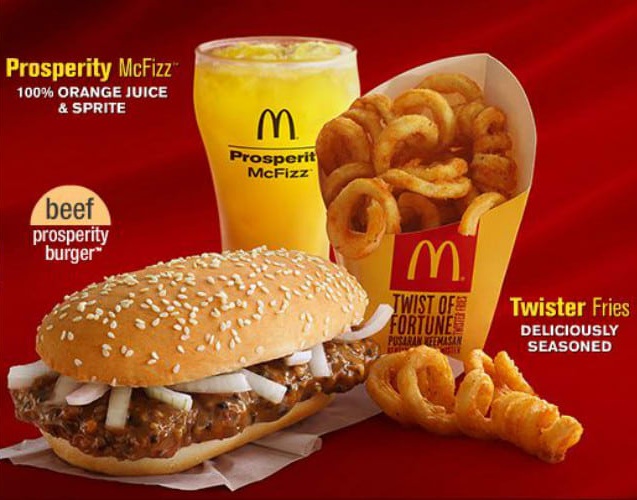 This burger closely resembles the McRib, but rather than being covered with a spicy pepper sauce and onions, it is covered with a black pepper sauce and onions. To top it all off, you can order a Prosperity McFizz, which is orange juice and Sprite.